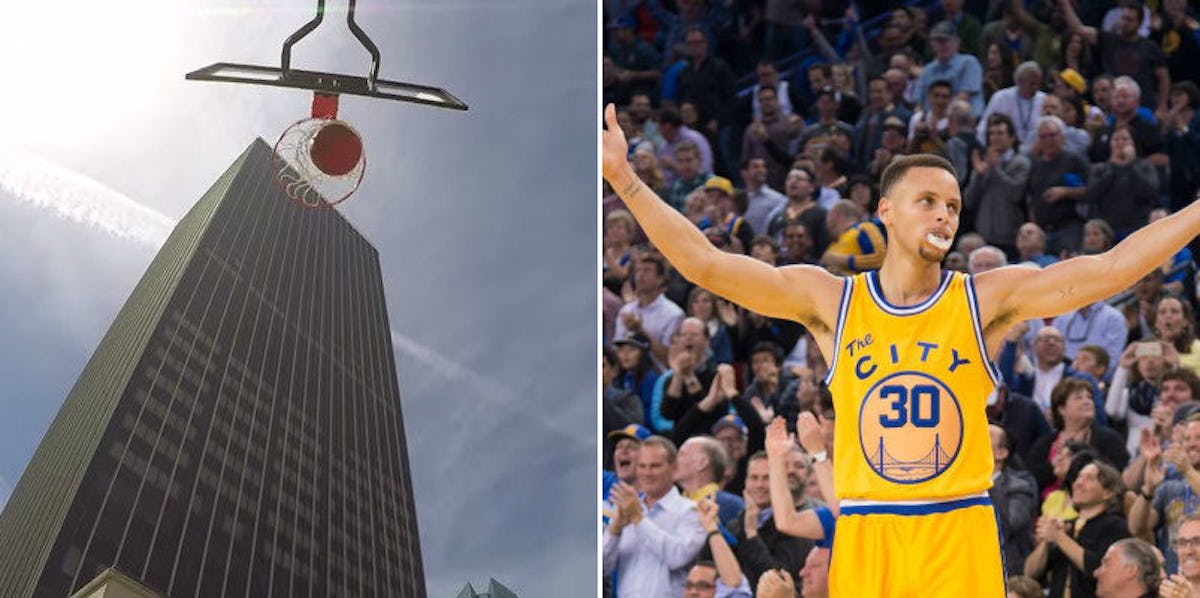 These Dudes Just Pulled A Steph Curry And Broke All The Shooting Records
YouTube/USA TODAY Sports
You're probably already familiar with Dude Perfect and their insane basketball trick shots, but you've definitely never seen a highlight reel like this.
In their latest video, the quintessential basketball trick shot masters go well beyond their normal skills as they attempt to pull a Steph Curry and break numerous Guinness World Records for various basketball shots.
As you can see in the video above, with the help of Whistle Sports, Dude Perfect invited a Guinness World Records adjudicator to witness each record-breaking attempt and issue a certificate of completion with each DP success.
Spoiler: Adjudicator Michael Empric handed out a lot of certificates by the end of this video.
You could say Dude Perfect pulled a Steph Curry by breaking every record from World's Longest Basketball Shot Made With Your Head to World's Longest Front Flip Trampoline Shot, but that might be paying the NBA MVP a bit too much praise.
Sure, Steph Curry can do this.
But can the Warriors guard break 10 Guinness World Records in one afternoon, including sinking a shot from 533-feet up from the ground?
Steph, you just focus on Russell Westbrook, Kevin Durant and the Oklahoma City Thunder. Dude Perfect will handle breaking all the shooting records.
Citations: World Record Edition | Dude Perfect (YouTube)