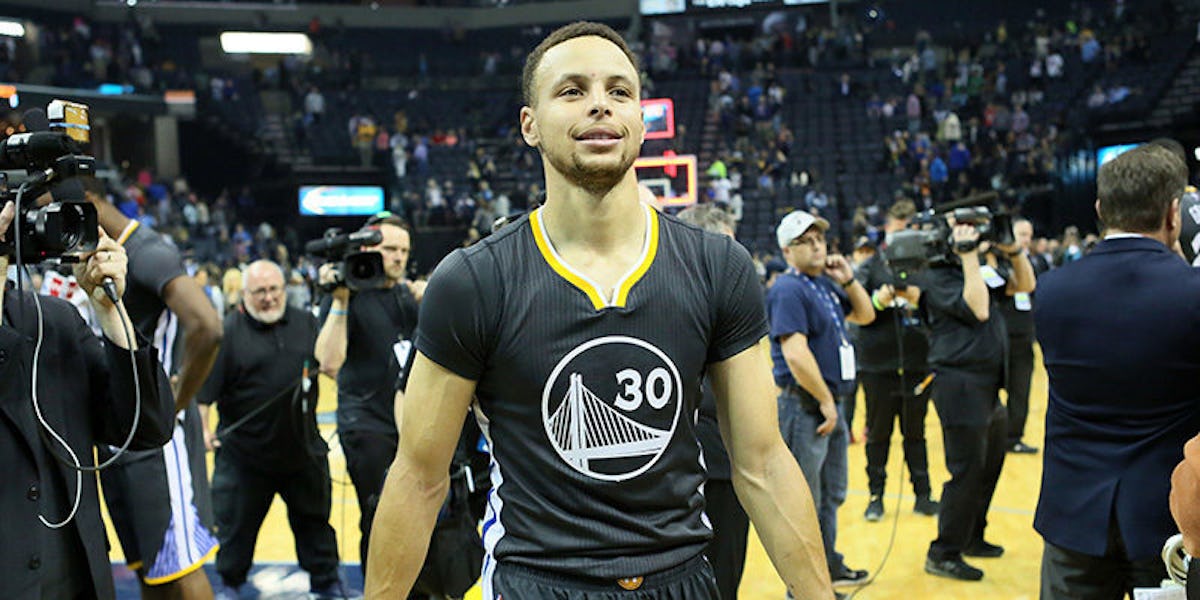 Drug Dealers Are Using Steph Curry's Face To Sell Heroin In Philadelphia
REUTERS
Steph Curry is one of the most marketable athletes in all of professional sports. Not to mention, he's MJ-nice and a well-respected family man.
But above all else, it's safe to say he's drug-free!
So to the drug dealers in Philly using Curry's face to sell heroin, we can safely say this sh*t makes absolutely no sense.
Thinking Steph Curry wouldn't be happy that he is this week's brand for heroin in Philly. cc: @StephenCurry30pic.twitter.com/mmRcC741YM — Thomas J. Nestel III (@TNestel3) April 27, 2016
Chief of SEPTA Transit Police in Philadelphia Thomas J. Nestel tweeted this bizarre photo of actual packaging of heroin featuring the Warriors MVP star.
I can understand athletes or celebrities having marijuana strains named after them, but heroin is just a little too hardcore -- especially for Steph Curry.
Considering Steph is tagged in the tweet, I wonder what he thinks about this. Not even Kobe or MJ reached this level of popularity.