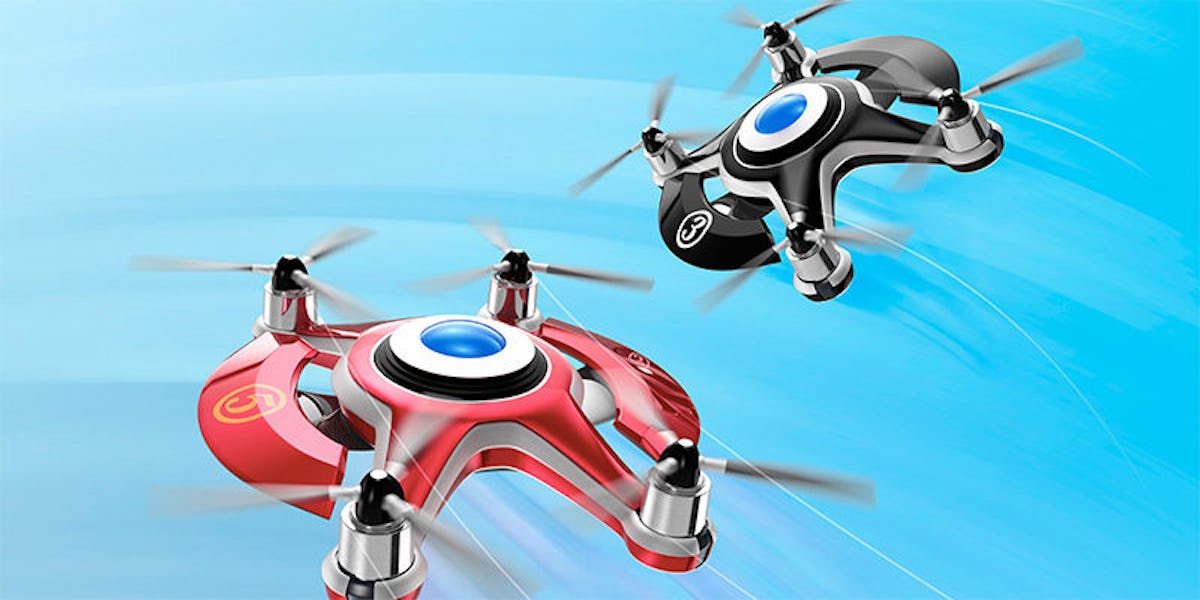 There Is An Actual Drone Racing League, And The Footage Looks Insane
Getty Images
Allow me to introduce what a few wealthy investors hope will become the sport of the future.
Detailed in the video above is a test run for the Drone Racing League, a competitive sports organization that features "pilots" doing exactly what the name implies: using remote controls to race drones.
According to Quartz, which put together the video, the league was invested in by real estate mogul Stephen M. Ross, who owns the Miami Dolphins, Muse lead singer Matt Bellamy and CAA Ventures, the venture capital arm of Creative Artists Agency, among others.
The investment group is hoping these drones, which can reach up to 80 mph, will attract real, live audiences.
Only time will tell.
Citations: There's now a drone racing league that feels like pod racing from Star Wars (Quartz)