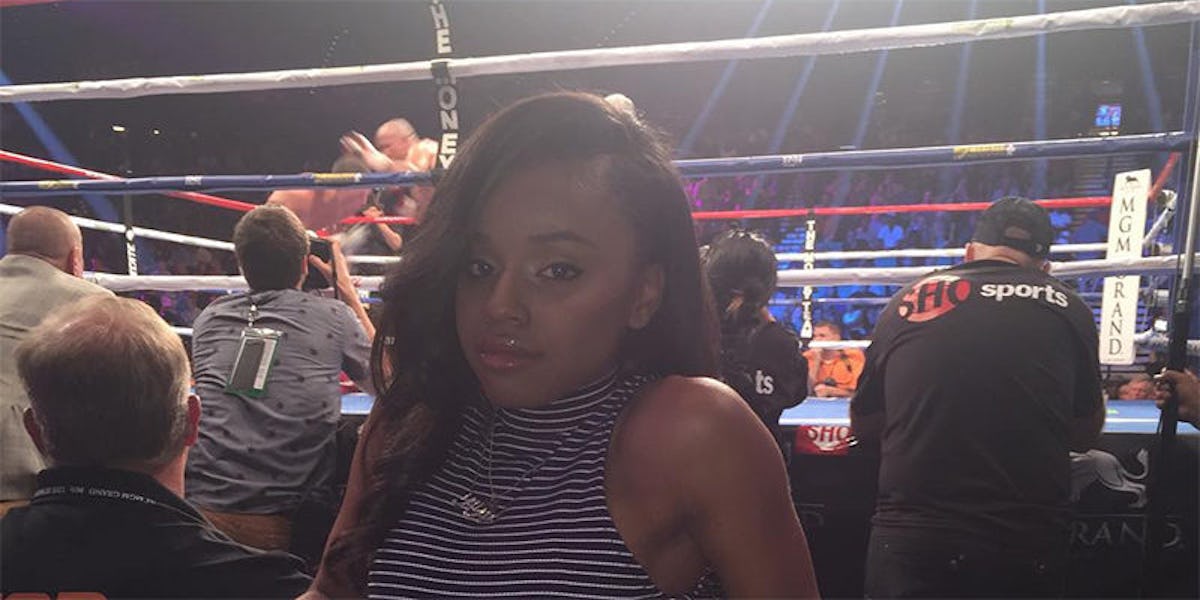 Drake Helped Throw The Sweet 16 Of A Lifetime For Floyd Mayweather's Daughter
If you thought your sweet 16 was lit, take a seat because Floyd Mayweather's daughter would like to have a word.
To put it simple, Iyanna Mayweather had what looks like the sweet 16 of a lifetime, which featured performances from Drake, Future and even a cameo from Justin Bieber.
There's video of Drizzy performing multiple songs, including "Energy" and the remix of Fetty Wap's "My Way."
Future also got the place jumpin' with "March Madness."
But if Iyanna is anything like the other 99.9 percent of 16-year-old girls in America, the specially made video message Justin Bieber sent her might have been the highlight of the party, even if he couldn't be there in person.
If anything, this is just another example of how Floyd Mayweather can do literally whatever he wants, especially now that he's retired.
Want to shop at Balmain just to take a picture with the bags? Floyd can.
Want to spend hundreds of dollars every month to get hair cuts even when you're bald? Floyd can.
Want to post a sweet 16 tribute to your daughter without anyone making fun of you for having an Allen Iverson headband on? Floyd can.
Actually, the baby picture is great, and so was that party, clearly.
Citations: Drake and Future performed at Floyd Mayweather's daughter's extravagant Sweet 16 (For The Win)