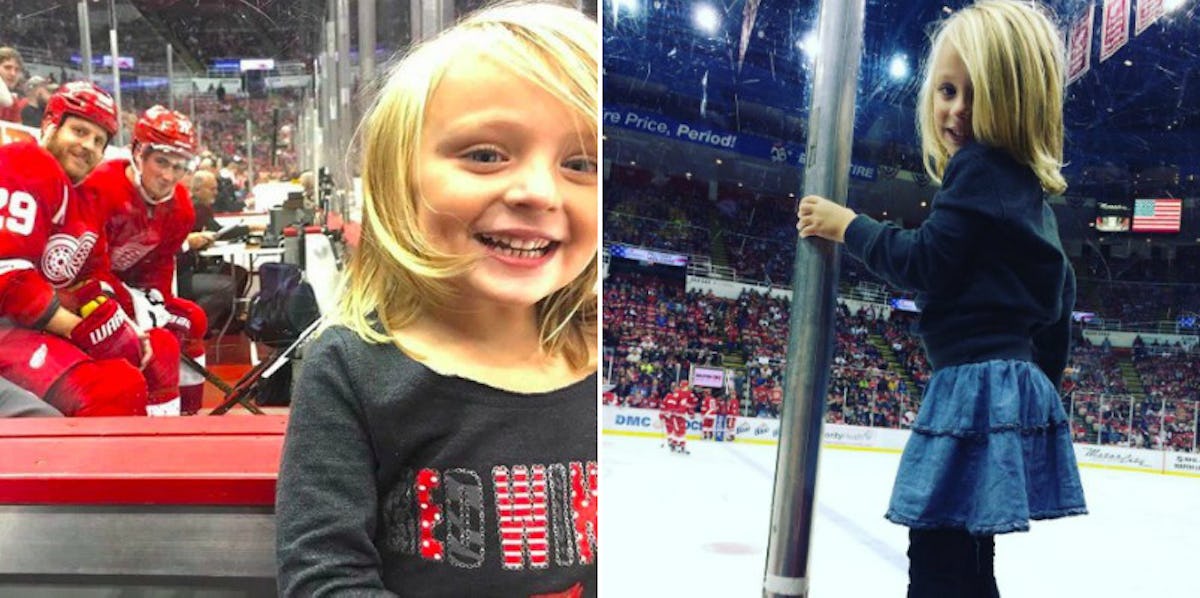 Hockey Players Photobombing Adorable Little Girl's Selfie Will Make You Smile
Instagram
I was wearing shorts and a t-shirt just two days ago and have yet to turn off my air conditioner, but the calendar says it's October, which means the 2016-17 NHL season is about to get underway.
Last week, the puck dropped on the NHL preseason, but with plenty of players still recouping after participating in the World Cup of Hockey, the games appear to have gotten off to a slower start than usual.
Sunday night, the Detroit Red Wings hosted the Chicago Blackhawks in their fourth contest of the preseason, and while there were plenty of goals and action on the ice (Detroit won 6-3), the best moment of the game came when an adorable little girl's selfie was photobombed by two Red Wings players, Steve Ott and Dylan Larkin.
The Red Wings posted the above adorable photo on the team's official Instagram page, and the caption read,
Lylah was hit with the classic Ott, Larkin penalty box photobomb. #lgrw
There's just so much about this photo that makes me happy. First off, Lylah is without a doubt the cutest little Red Wings fan who ever walked the planet. There can be no debate about this.
It's also really refreshing to see two professional hockey players, albeit in a preseason game, take a moment to recognize a large part of the game is about the fans and their experience.
Not only did Lylah get an awesome selfie, she got some praise from ESPN's SportsCenter, too.
Without fans, professional athletes would play in empty arenas and stadiums, and I doubt many of them would enjoy the game nearly as much as they do now. Salute to Steve Ott and Dylan Larkin for taking a moment to recognize the situation and have some fun.
At the end of the day, it's a game; it should be fun.
Lylah clearly thought it would be cool just to get a selfie that close to the Joe Louis Arena ice, but Ott and Larkin made it a moment she'll never forget.
Citations: Detroit Red Wings Photobomb Little Girl From Penalty Box, Showcase the Duality of Man (The Big Lead)