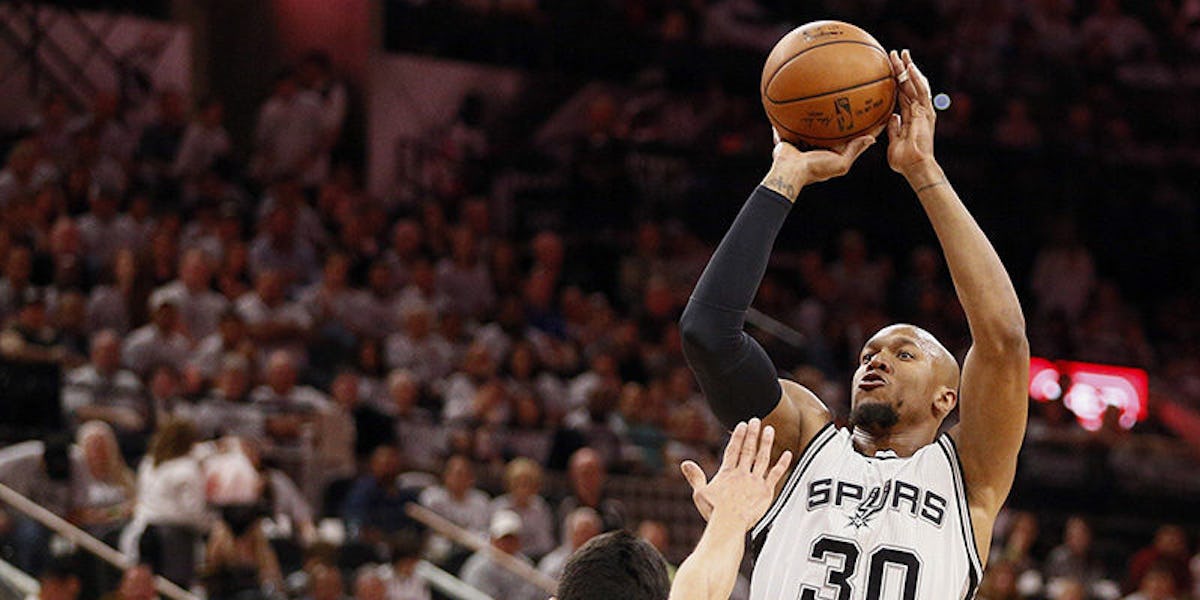 Player Turns Down $10 Million To Win Championship, Doesn't Win Championship
USA TODAY Sports
David West made a huge bet.
Before the start of the 2015-16 NBA season, West declined a contract option to re-sign with the Indiana Pacers at a pay rate of $12 million for the season.
Instead, the 35-year-old cut ties with the Pacers and opted to sign with the San Antonio Spurs for a salary of $1.49 million.
West's decision effectively saw him turn down over $10 million dollars, or, for perspective, leave 85 percent of one potential salary on the table, ostensibly to have a realistic chance at his first NBA championship.
The Pacers, you see, never had a realistic chance at winning the title. The Spurs did -- until last night.
With the Spurs getting eliminated from the NBA Playoffs by the Oklahoma City Thunder on Thursday night, what was widely perceived as a title-for-money swap has ended unsuccessfully for West.
That's just perception, though. The reality, according to West, is his career is no longer about money, and he's been so savvy with the way he handled his $87 million in prior basketball-related earnings, he could now make decisions based on happiness.
In October, he told USA TODAY's Sam Amick,
My whole career, I've been very strategic about what I've done with my money and how we've invested. The future is very bright, so when it came down to this basketball decision, I was saying, 'Well, it's not about money at this point, it's about finding… a good basketball environment where I might learn and ultimately compete at the very top.' These guys [the Spurs] are there every year. The organization, there's like a mythological lure about them and the way people talk about them.
On the one hand, it sounds like West achieved something so many people dream of, the luxury of making a decision irrespective of compensation.
On the other hand, let's be real. Ten million dollars is a hell of a lot of money.
Citations: Why David West left so much money on the table to join the Spurs (USA TODAY)