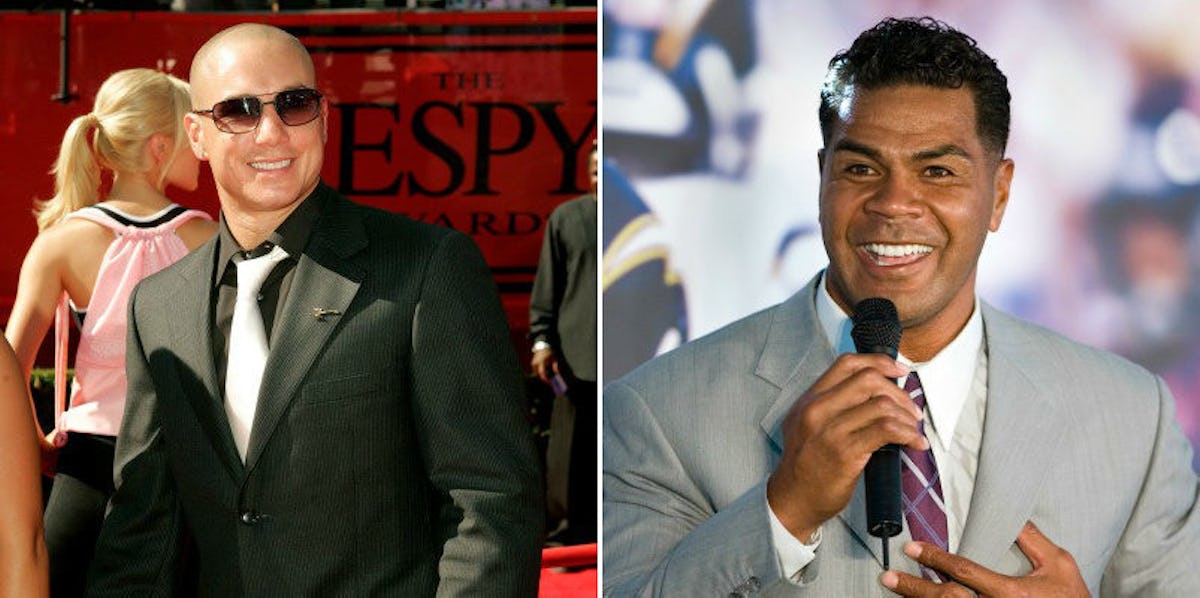 Dave Mirra's Suicide Reportedly Linked To Same Brain Disease As NFL Stars
REUTERS
In February, BMX legend Dave Mirra reportedly committed suicide at the age of 41. Now, it appears the trick bike trailblazer suffered from CTE (Chronic Traumatic Encephalopathy) in the lead up to his death.
For the most part, when we hear and read about CTE, the brain disease linked with repeated concussions, it's in conjunction with former NFL players. Legendary Chargers linebacker Junior Seau, who committed suicide in 2012, reportedly had definitive signs of CTE in his brain.
There have been several other diagnosed cases of CTE in former NFL players, and who knows how many more are still to be diagnosed in current and future generations.
According to reports, BMX star Dave Mirra is the first action sports competitor to be diagnosed with CTE, and his diagnosis undoubtedly broadens the scope of this still somewhat mysterious disease.
Mirra reportedly fractured his skull when he was hit by a car at 19. He briefly tried his hand at boxing when he retired from BMX. However, Dave Mirra suffered too many concussions to keep track of during his BMX career, which more than likely led to him developing CTE.
Recently, Mirra's widow, Lauren, opened up about the former pro sports star's life to ESPN, saying,
I started to notice changes in his mood. And then it quickly started to get worse. The last couple months before he died were really intense, and then, of course, the last couple weeks were hard. We didn't know what we were dealing with.
Speaking on the symptoms Mirra exhibited before he took his own life, Lauren Mirra continued,
Fatigue, definitely, both physically and emotionally. And forgetfulness, moodiness. He would repeat conversations and topics to the point where it was obvious to the person he was talking to but not to him. He would dwell on a subject and not want to move on from it. It was obvious he wasn't himself, to the point where friends and family were concerned. The movie 'Concussion' had just come out, and a couple of friends had asked him to watch it.
Speaking on the end of Dave Mirra's life, Lauren said,
I just felt overall that he felt lost. He was gone. I could see straight through him. It was the hardest thing to see, looking at someone you love, and you can't have a conversation with them, and you can see straight through their eyes. My biggest takeaway is that [suicide] is something Dave would never, ever, in his right mind, have chosen. He was sick. And this is real. This is a real disease. At the same time, I don't want people to live in fear or stop doing what they are passionate about. I don't want this to be associated with any one sport. Let's carry on like he would. Let's continue to progress and turn this into good. Stay strong.
From the above excerpts and reading Lauren Mirra's interview in full, it's clear CTE destroyed Dave Mirra, physically and emotionally.
This fatal disease isn't going anywhere, whether the NFL wants to acknowledge it or not.
In terms of the diagnosis, treatment and preventative measures for CTE, research in the coming years will be key. We can only hope those like Junior Seau and Dave Mirra didn't die in vain.
Citations: Dave Mirra: A Hero's Death and CTE's Arrival (ESPN)