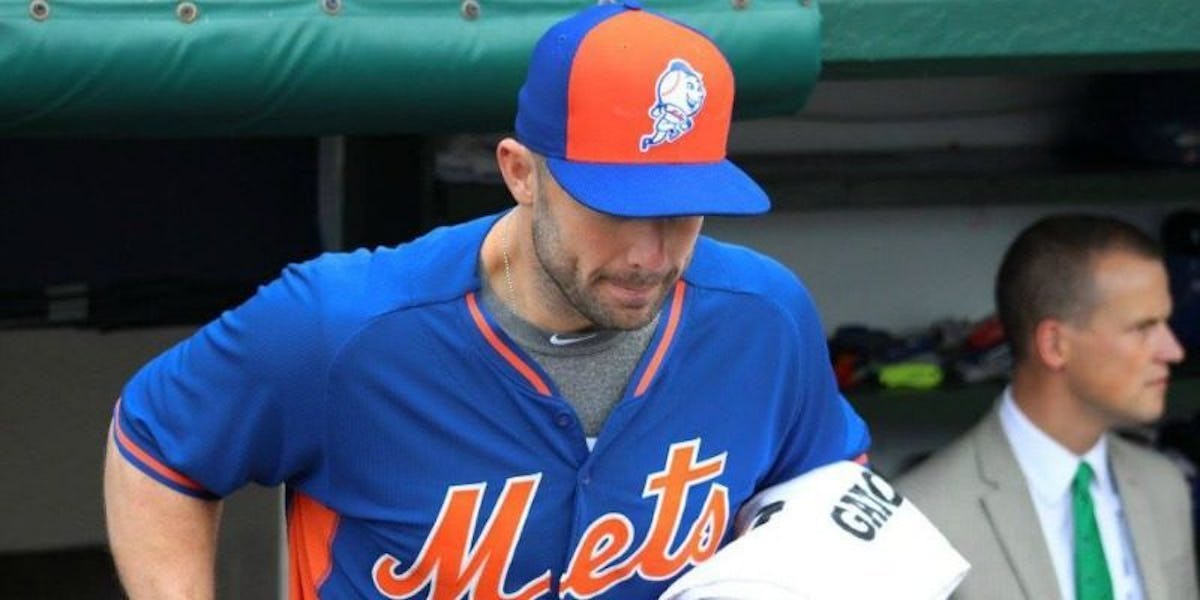 Cubs Give Base From Their Home Field To Mets Captain In Amazing Gesture (Photo)
On Wednesday night, the New York Mets completed a four-game sweep of the Chicago Cubs, securing their first trip to the World Series in 15 years.
The night was historic for every Mets player involved, as well as every long-suffering fan, but it was most special for the team's captain, third baseman David Wright.
Wright has been a Met his entire 12-year career, and though he only played 38 games this season as a result of a spinal condition, he came back in time to secure the Mets' spot in the postseason and help them reach the World Series.
The Cubs haven't won a World Series since 1908, and while you might expect them to be bitter for being swept out of the National League Championship Series, their actions say otherwise.
Following their defeat, the Cubs decided to gift third base at Wrigley Field to David Wright.
David Wright will be given third base used at Wrigley Field tonight. Class move by @Cubs for @mets captain. pic.twitter.com/wHmE4AWs4B — Jon Morosi (@jonmorosi) October 22, 2015
This is an unbelievable gesture from an organization with true class. It's good to see real recognizes real.
Citations: Cubs gave David Wright 3rd base from Wrigley Field (Yardbarker)