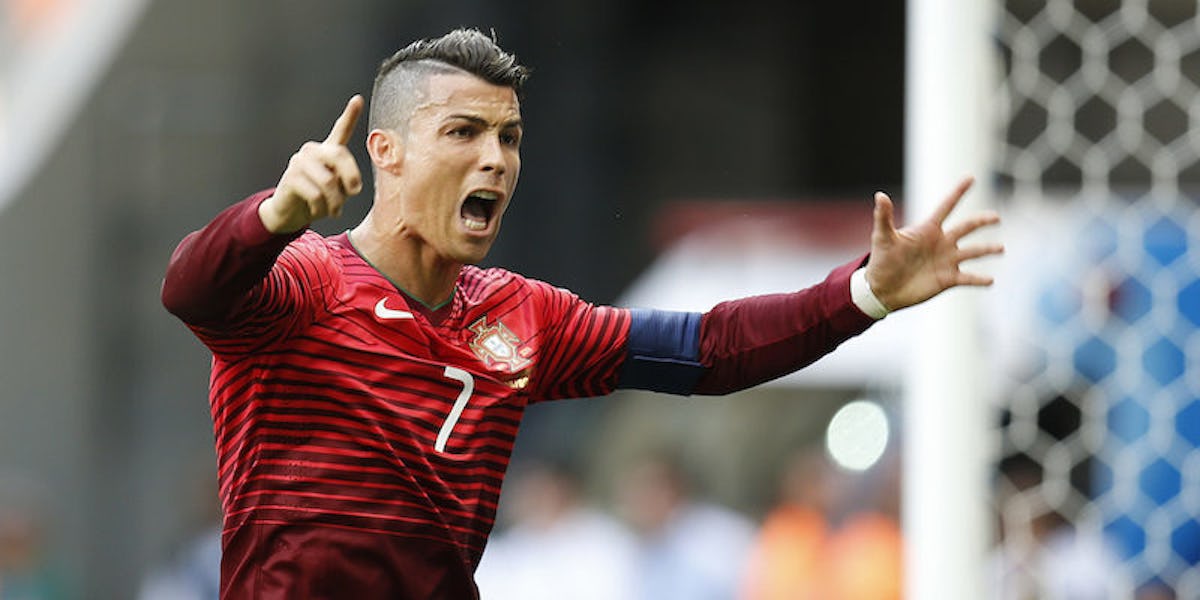 The Trailer For Cristiano Ronaldo's Movie Is Here And It Looks Amazing
Getty Images
Stop the presses! Stop the presses! It's official: The Cristiano Ronaldo documentary we've all been waiting for is coming to a theater near you.
Yesterday, the trailer for "Ronaldo" hit the Internet, and it looks as action-packed as the Portuguese superstar's career.
The video offers just enough to put you on the edge of your seat as we're given glimpses into the rise of one of the greatest soccer players of all time.
You know about the goals, girls and glamour, but it looks like the film will delve deep into Ronaldo's upbringing and separation from his family to pursue his dream.
"Ronaldo" will hit theaters worldwide on November 9, 2015. Until then, sit back, relax and keep looping this trailer.
Citations: CRISTIANO RONALDO'S NEW DOCUMENTARY FILM IS AS EGO-FUELLED AS YOU MIGHT EXPECT (TRAILER VIDEO) (WHO ATE ALL THE PIES)