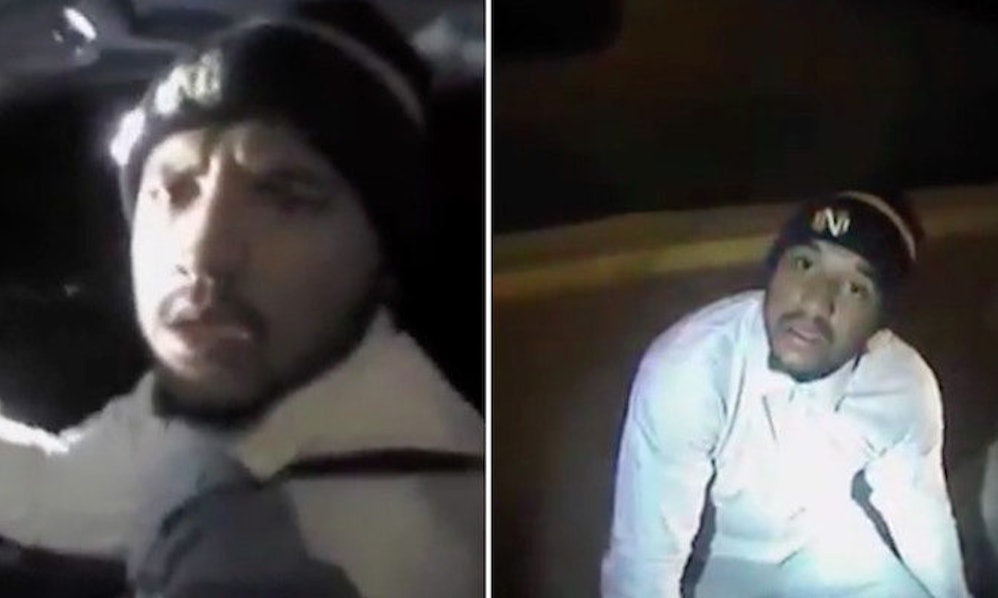 Scottsdale Police Department
NFL Star Michael Floyd's DUI Video
A video has emerged showing the moment cops caught New England Patriots' Michael Floyd asleep behind the wheel.
In the bodycam footage, the 27-year-old NFL star is seen completely passed out at a traffic light stop in Scottsdale at around 3 am on December 12.
The embarrassing scene shows an officer struggling to wake Floyd up.
The officer radios another to say,
I'm going to try and wake him up.
He then taps hard on the driver's window and says, "Scottsdale police." He tries again and Floyd suddenly rouses.
Floyd looks confused and dazed as the officer tells him to put the vehicle in park and unlock the doors.
The car is still running and the officer asks Floyd to turn it off and put his hands on the wheel, but he does not comply.
Floyd is then hauled out of the car and made to sit beside it while officers explain why they woke him up.
The cop says,
Do you have any idea why we're contacting you or why we're acting like this?
Floyd asks,
Who saw me sleeping somewhere?
To which the officer replies,
That would be me, sir.
Another video shows the ex-Cardinals player barefoot in a jail cell while an officer reads him his rights.
The short clips were released by Scottsdale Police Department.
He was charged with obstructing a roadway, DUI impaired to the slightest degree and failure to obey an officer.
This isn't the first time Floyd has been slapped with a DUI during his football career.
He was suspended from Notre Dame after he was arrested while driving drunk in March 2011.
Floyd was the first-round pick, but he becomes a free agent at the end of the 2016 season, and a DUI could impair future signings.
Citations: DailyMail.com