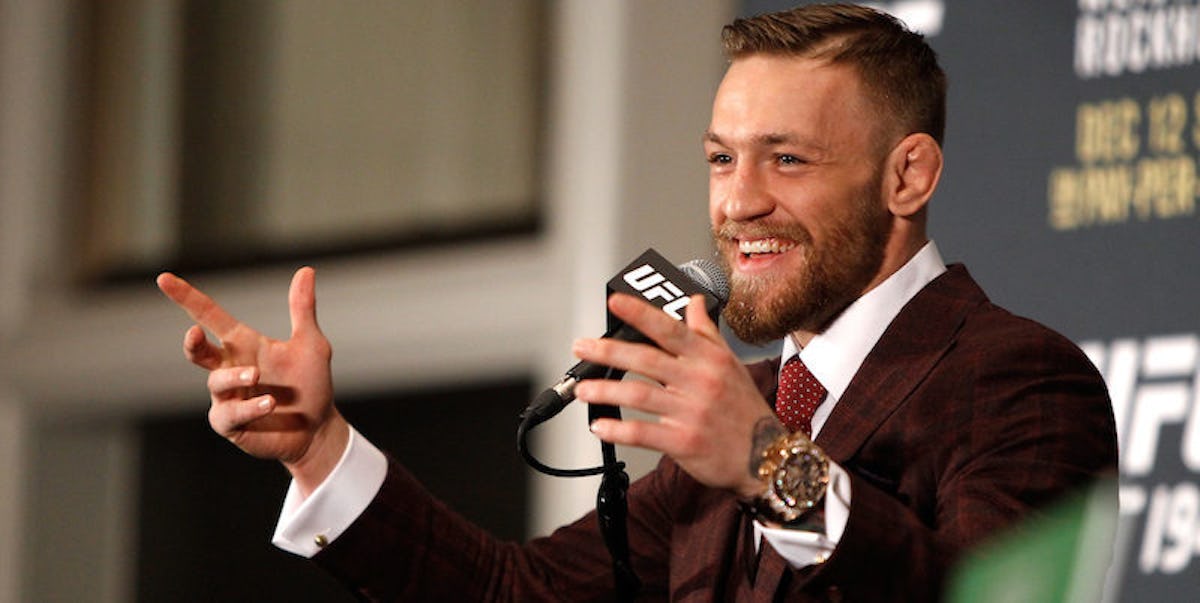 Conor McGregor Just Low-Key Threatened Floyd Mayweather Jr.'s Life (Video)
Getty Images
Just a few moments ago, Conor McGregor, Rafael dos Anjos, Holly Holm, Miesha Tate and UFC President Dana White wrapped up the UFC 197 press conference in Las Vegas.
As you might expect, the outspoken McGregor stole the show.
The 27-year-old Irishman said he and Jesus are cool, talked about how no other fighter is anywhere near his level at the moment and addressed the racism comments Floyd Mayweather Jr. recently made.
As you can hear in the video above, the current UFC Featherweight Champion "did not appreciate" having his name tossed around with the word prejudice by Mayweather.
McGregor then said,
There's people buried in the desert for less than that, so Floyd needs to understand...
Yikes. Watch your back, Floyd; it doesn't look like Conor is in the mood to play games.