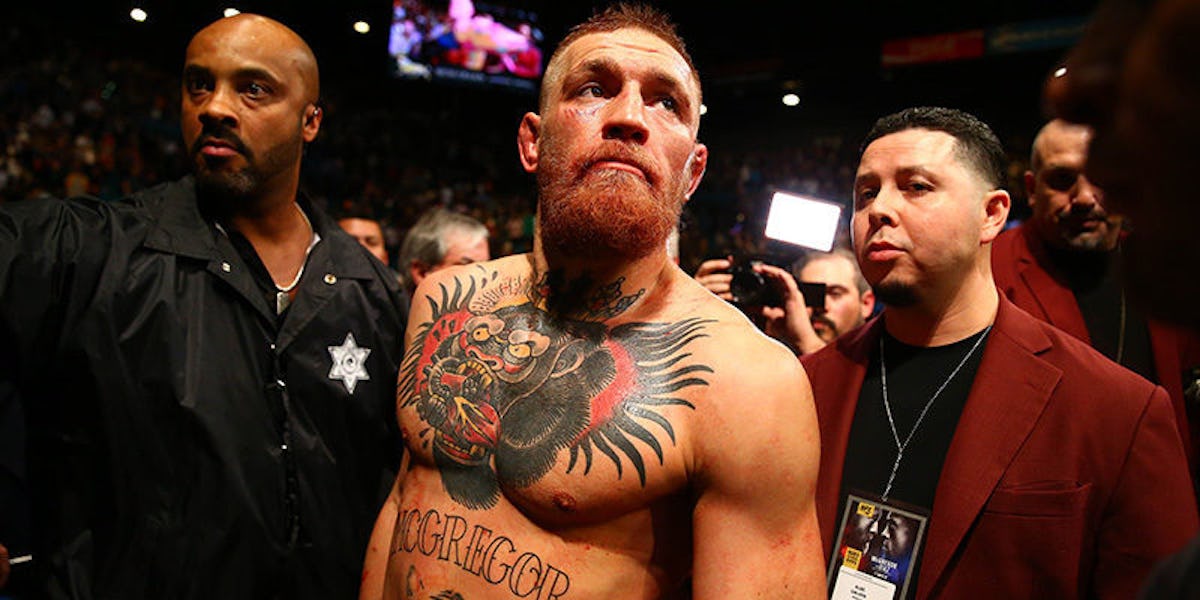 Conor McGregor Tweeted That He's Retiring And No One Knows If He's Joking
Mark J. Rebilas-USA TODAY Sports
Three days ago, UFC star Conor McGregor reaffirmed just how "hungry" he was for MMA success. Today, he tweeted that he's leaving the table early.
The idea McGregor could be retiring is highly unlikely. He's already slated to fight at UFC 200 in July, where he will compete in a rematch against Nate Diaz, to whom he suffered defeat last month.
Plus, it's not like he hasn't toyed with fans' heads over social media before.
But then again, it is indeed Conor himself, presumably, who sent out this tweet. And whenever the biggest male star in any given sport hints at retirement, it will be news.
A couple of fans have even raised the notion the announcement could be true, particularly with McGregor having recently witnessed a fighter die during competition.
Still, it seems unlikely McGregor would be serious about retiring. At least, all UFC fans hope.