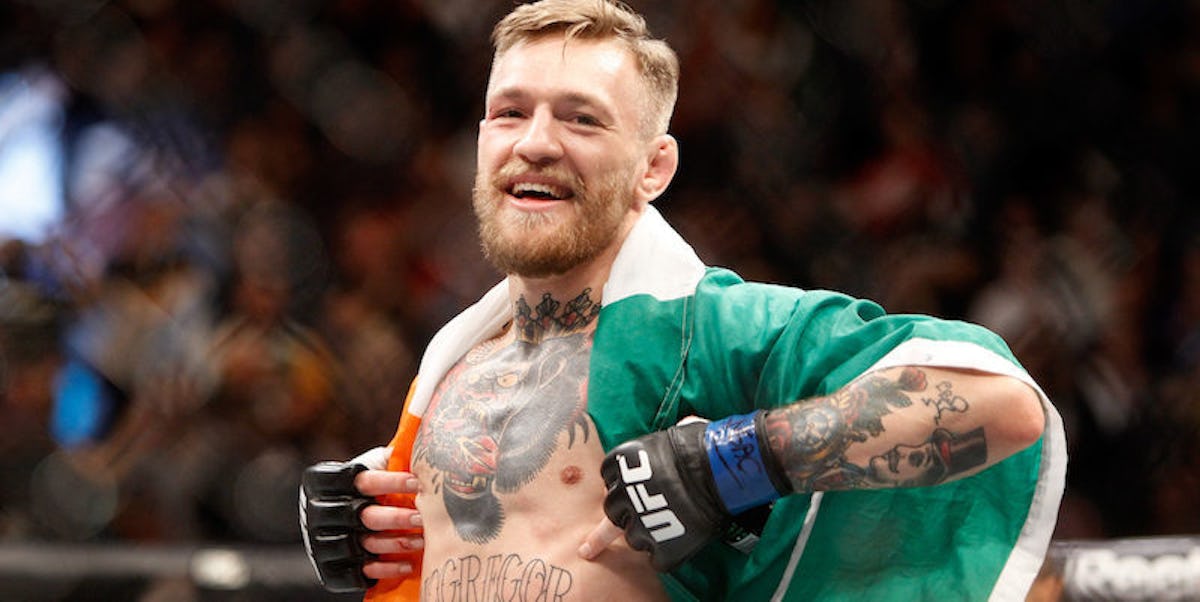 Conor McGregor Will Earn A Sh*tload For Each Second Of The Jose Aldo Fight
Getty Images
On Saturday night, Conor McGregor more than backed up his trash talk after knocking out Jose Aldo in just 13 seconds at UFC 194.
And although it was the quickest finish ever to a UFC title fight, McGregor is still going to walk away with a ridiculous chunk of change.
In fact, according to Forbes, the Irishman is set to earn more per second than any other fighter in UFC history.
Ronda Rousey currently holds the earning-per-second record, which she set with her 34-second victory over Bethe Correia at UFC 190, but it looks like McGregor is set to overtake the top spot.
Based on pay-per-view buys, fight and sponsor pay, Rousey reportedly pulled in about $5 million for that fight. That breaks down to roughly $147,000 per second.
The total pay-per-view purchases for McGregor-Aldo are yet to be calculated, but an optimistic estimate places McGregor's total earning for the fight somewhere at $8 million.
For all you non-math majors, that's about $622,000 per second. Just let that sink in.
Citations: UFC 194: Conor McGregor Breaks Ronda Rousey's Earnings-Per-Second Record With Quick KO Win (Forbes)