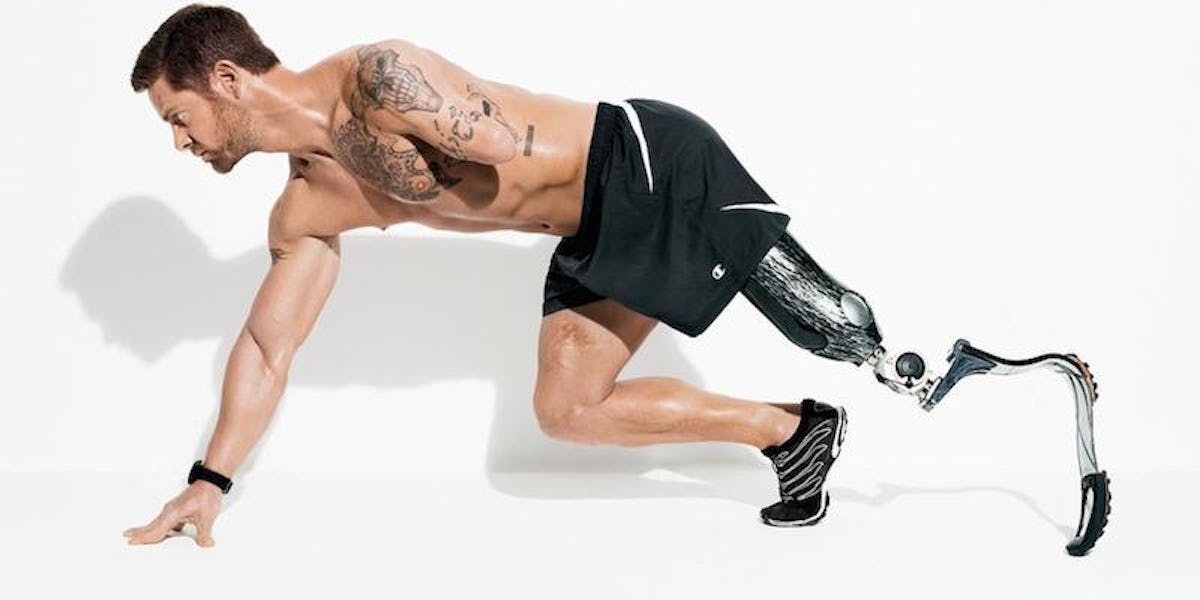 A Meme About A Disabled Vet Losing ESPY Award To Caitlyn Jenner Is BS
You may disagree with ESPN's decision to give the Arthur Ashe Courage Award to Caitlyn Jenner, and that's entirely within your rights.
But make no mistake, a meme currently making the Internet rounds has absolutely no truth to it whatsoever.
It all started with a tweet from Gerry Callahan, a radio show host and Boston Herald columnist. Callahan claimed Noah Galloway, an Iraq veteran turned distance runner and motivational speaker, was passed over for the ESPY honor in favor of Jenner.
Caitlyn Jenner wins Arthur Ashe Courage Award. And the runner-up is .... pic.twitter.com/DKUdnPT8Gx — Gerry Callahan (@GerryCallahan) June 1, 2015
Following this inaccurate tweet, the above-mentioned meme was created.
If Caitlyn Jenner is more courageous then Noah Galloway then I'm not sure what kinda world I'm living in... pic.twitter.com/AbJLuzVpJa — Caylee Roth (@CayNoel) June 2, 2015
And while Galloway, who lost good portions of his left arm and leg while serving, would have been a more than worthy recipient of the award, that doesn't give any legitimacy to the claim ESPN chose Jenner over him.
Unfortunately, a number of folks tweeted angrily at ESPN, using Callahan's tweet and the meme as their sole points of reference.
@espn is a joke and everyone knows it. Giving Jenner courage award over Galloway is a travesty. — Ryan (@ryangentry4) June 2, 2015
anyone is feeling nauseous today? it's probably caused by @espn picking Jenner to win a courage & inspiration award instead of Noah Galloway — Jordan Morales (@jordanmomo7) June 2, 2015
Questioning ever watching the @ESPYS after picking Jenner over @Noah_Galloway. he fought to make those choices possible for Jenner to make — Maria Albert (@MariaJordan23) June 2, 2015
I haven't seen one person not dissappointed with @espn and it's decision to give "Caitlyn Jenner" the courage award over Noah Galloway — Matt Mizak (@Matt_Mizak) June 2, 2015
Citations: No, Caitlyn Jenner was not picked ahead of Noah Galloway for the ESPY award for courage (Washington Post)