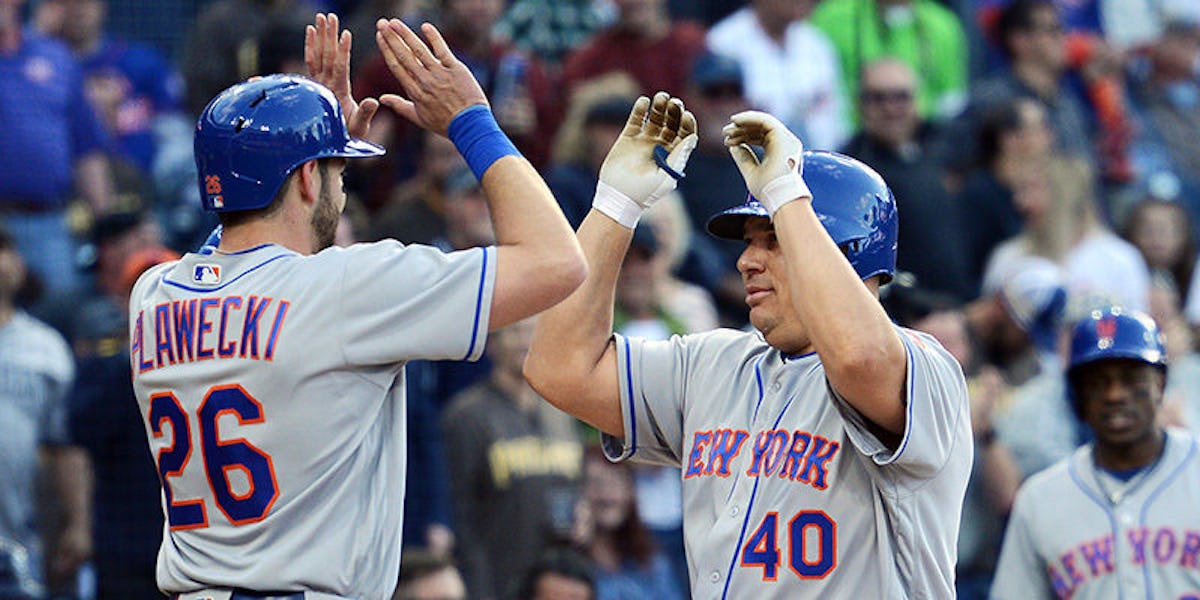 This Is Not A Drill: Bartolo Colón Actually Just Hit A Home Run
Jake Roth / USA TODAY Sports
It may have taken Bartolo Colón 19 seasons of Major League Baseball play, but he finally got there in the end.
Colón, the New York Mets' 42-year-old pitcher, launched a two-run homer on Saturday over the left field wall at the San Diego Padres' Petco Park.
The home run extended the Mets' lead over the Padres to 4-0 and, more notably, gave Colón the first dinger of his long career.
The Dominican hurler had gone without a homer in the previous 225 at bats he's had since entering the MLB.
The bulk of those at bats came with the New York Mets, which is only the second team in the National League he's ever played for (after a brief stint with another team) and, thus, the first team for which he batted on a regular basis.
His lack of experience shows, too, in his career statistics on the offensive side. His career batting average stood at a flattering .089 before Saturday's game.
Colón was also hitless for the 2016 season before his dinger at Petco Park, having been unsuccessful in his previous nine at-bats this year for the Mets.
What a way to break the slump.