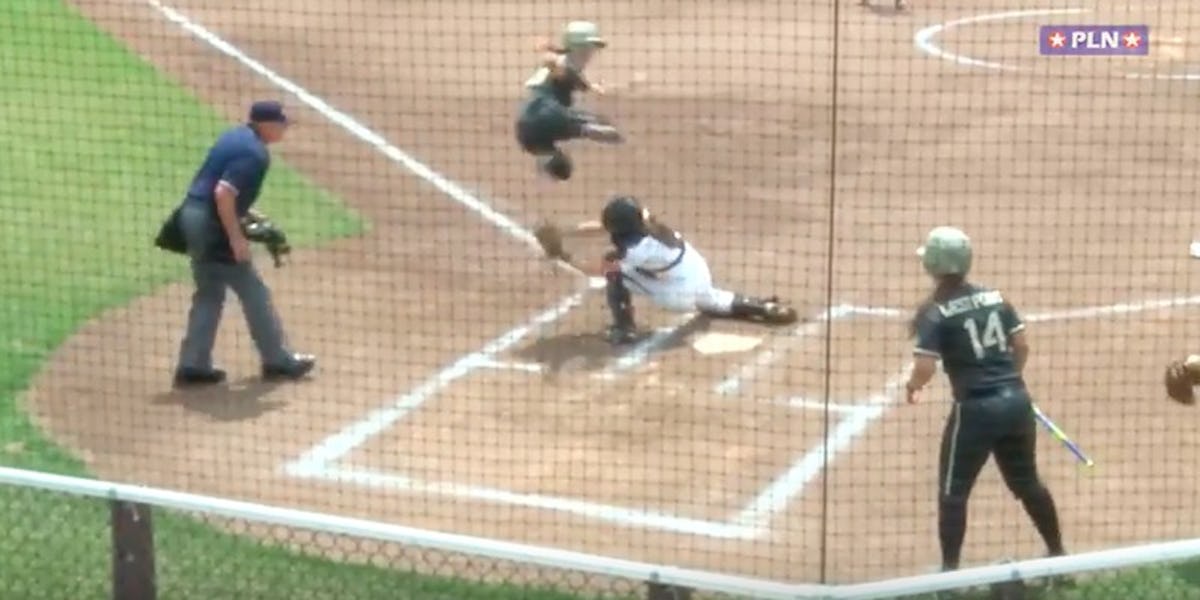 College Softball Player Makes The Most Insane Play To Reach Home Base
YouTube/GoArmyWestPoint
If this isn't the best play you've ever seen in a softball game, it is sure to be a contender.
During a Patriot League tournament semifinal game between Army West Point and Lehigh University, a single to center field sent Army's Kasey McCravey charging toward home plate. That's when she pulled off this mesmerizing stunt.
Not only was McGravey's jump a moment worthy of going viral, but the senior's score ended up being the winning run in a 3-1 win for Army.
McGravey is a fourth-year infielder for Army and the captain of the Black Knights' softball team. After this play, no one can say she hasn't led by example.
The win over no. 1 seeded Lehigh sealed Army's place in the tournament final on Sunday against Boston University, which the Black Knights lost.
Still, the runners-up have a moment that is sure to have been the best individual feat of the whole competition. Plus, the Black Knights' 39 wins this year gave the team its winningest season in Army history, as if there wasn't already enough to be proud of for students at the United States Military Academy at West Point.
Check the video above for an extended video of McGravey's incredible play.
Citations: Softball Falls to Boston in Championship Game (Army West Point)