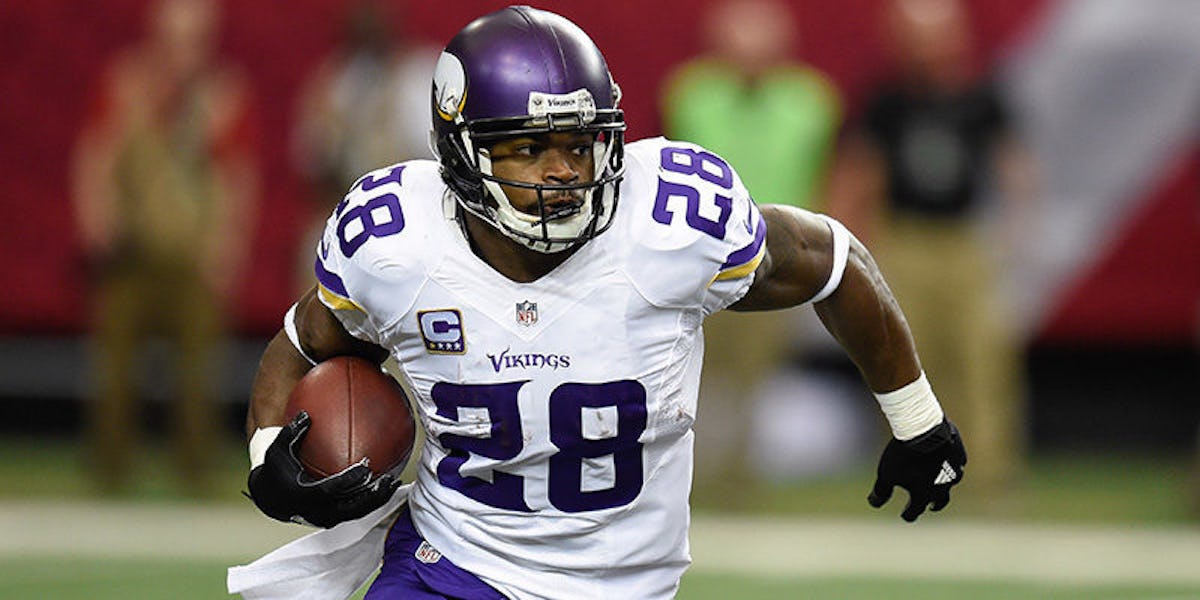 Adrian Peterson Built The Gym Of Our Dreams, And It Has Everything
Dale Zanine-USA TODAY Sports
If you're ever going to build a gym, do it like Adrian Peterson.
The Minnesota Vikings star has set the bar for fantasy factory-like gyms with his new establishment, O Athletik.
What does O Athletik have that makes it so special, you ask? Literally everything. Here's an ad from the gym's homepage.
Seriously, though, even without describing O Athletik hyperbolically, it's safe to say Peterson built a gym of dreams.
The place has accommodations ranging from a juice bar, running hill, sauna, batting cages and a sand volleyball pit to an indoor soccer field and an obstacle course.
Between its 100 classes offered per week, you can learn how to box and do hot yoga, too.
Peterson told ESPN,
We wanted it to be a one-stop shop.
O Athletik is located at a 35,000-square-foot facility in Houston and opened in March. As you might expect, Peterson has been using it as his personal space to train for the upcoming NFL season, even at a time when many of his teammates are practicing at Viking facilities for organized team activities.
Oh, and if you're thinking about joining him there for a workout, a membership will run you between $95 and $120 a month.
Citations: Adrian Peterson's new Houston gym has MMA classes, yoga and a juice bar (ESPN)