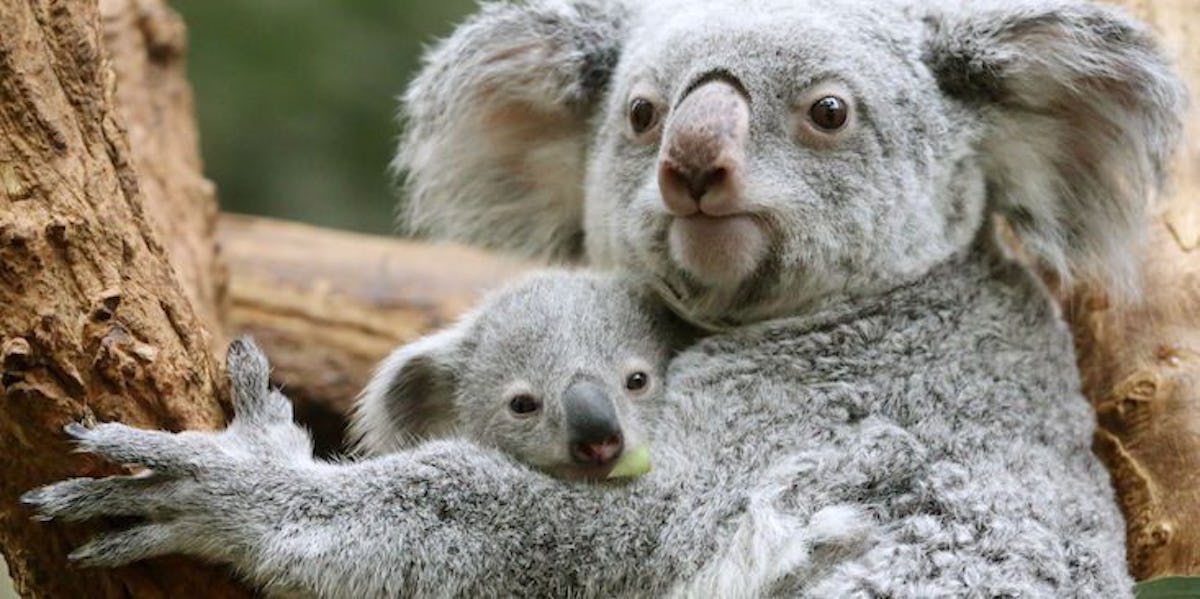 If You've Ever Dreamt About Naming An Adorable Baby Koala, Now's Your Chance
ROLAND WEIHRAUCH / Stringer / Getty Images
Everyone has a favorite name in mind for a little boy, girl, or even a cuddly little pet -- but did you ever imagine having the opportunity to name an adorable baby koala? Well, your chance is finally here. The Australia Zoo is giving you the opportunity to name a precious baby koala who was born earlier this year. If you're wondering, "How do I submit my baby koala name?" I've got you covered.
To name this precious baby girl, all you have to do is drop the name in the comment section of a video the Australia Zoo Shared on Facebook. It's a fairly simple process, but you're going to need more background information on this little girl before you pick a name for her.
According to People, she was born in January but didn't venture out of her mother's pouch until she was about eight months old. This baby koala also happens to have a white coat, which is very rare among koalas -- but their coloration does vary depending on where the animal is from.
This adorable little girl has fluffy ears and loves to spend time hanging from trees with her mom. Ready to name her? See the video below.
The video was first posted on Aug. 21 and already counts on over 12,000 shares, 43,000 likes, and many names suggestions including Lamington, Bell, and Opal — all pretty good options. But she looks more like a Charlotte to me... just saying.
If you're interested in visiting this adorable little fluff ball, you're going to have to take a trip to Queensland's Australia Zoo where you can see her in person. If not, you can just keep an eye out for updates about her on Australia Zoo's Facebook page.
I can't wait to see what name Australia Zoo picks, because there are a lot of good ones in the running.