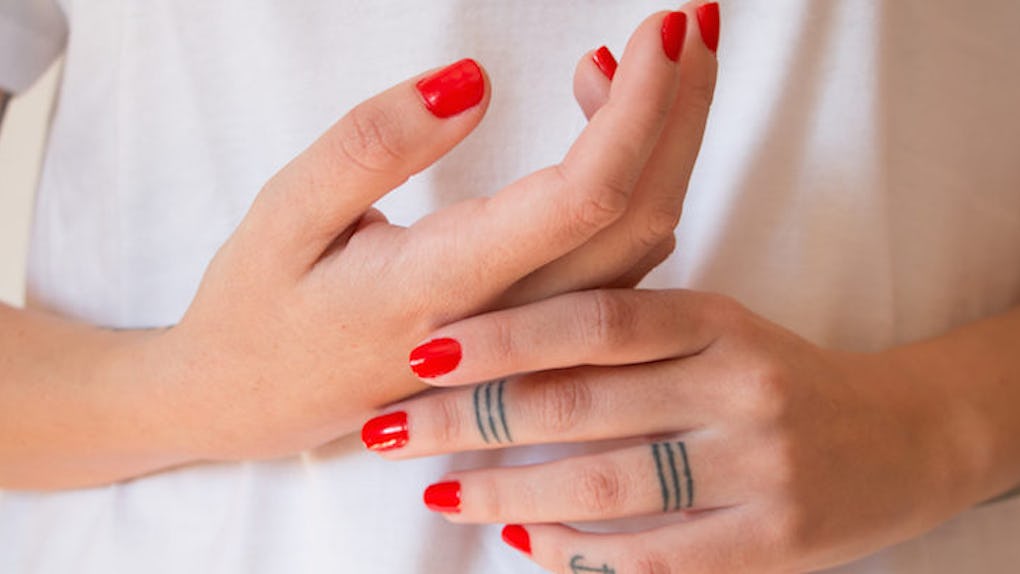 Susana Ramírez
Women Are Voting In Red Nail Polish Called 'Madam President'
Election day has finally arrived, so you know what that means.
Today, hoards of people will be heading to the polls to cast their votes for the next president of the United States.
If you're looking for a subtle way to support your favorite candidate for the glorious occasion, but don't want to rock a Hillary-inspired pantsuit or a bunch of those passé – and not to mention seriously fugly – button pins, look no further.
We just stumbled upon the perfect way you can make a political statement with your personal style.
A lot of women are wearing the same red nail polish to vote as a subtle way to show some love for their girl, Hillary Clinton.
That's right. Earlier in the year, the nail polish brand OPI launched a new collection of Washington, DC themed colors.
While there's no denying all the shades in this line look stunning, there's one polish in particular that seems to be gaining the public's interest.
It's a shade called "Madam President." This power polish has definitely won the popular vote for the best shade to wear on election day.
Now, all sorts of "nasty women" are joining the #ImWithHer movement by decking out their digits in this democratic color and showing their Hillary support on social media.
It's not hard to see why so many women are loving this pretty, presidential nail polish.
This warm red shade is a powerful color that will make you feel like an HBIC... just like Hillary Clinton herself.
Plus, it's the perfect way to take a break from the seriousness of the election and ensure your fingers look fabulous when you cast your ballot.
Now, go forth to the polls, and make history with your magnificent red mani.
OPI gets it. They have an AMAZING new polish that is my new fav called "Madame President". https://t.co/eFiJjlcObp pic.twitter.com/Z1HIxN6jCN — Jennifer Keegin (@JenniferKeegin) October 10, 2016
Citations: Why Women Are Wearing This Red Nail Polish to the Polls (Cosmopolitan)