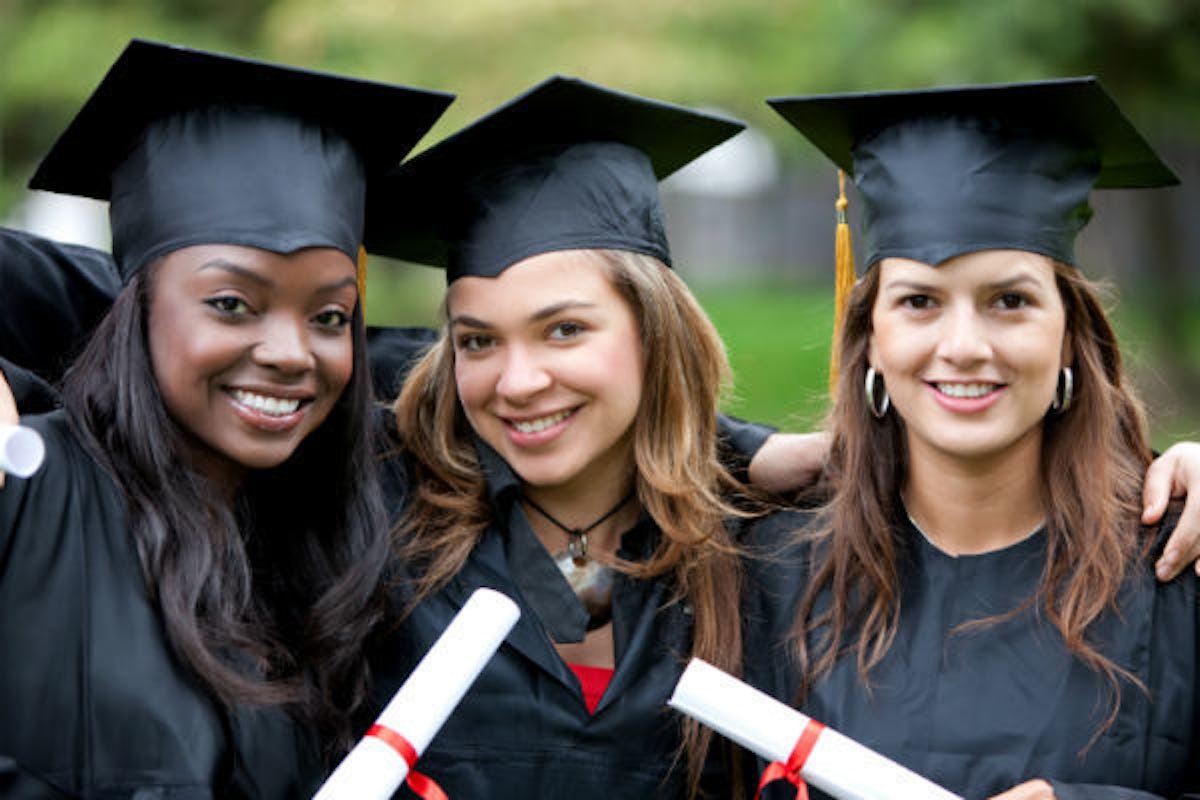 Women On Twitter Sharing Their Degrees Is The Most Empowering Trend Ever
Shutterstock
Women are changing higher education.
Last year marked the first time that women became more likely to earn a bachelor's degree over the male peers.
The numbers don't lie. In the 25-to-34 age group, 37.5 percent of women have a bachelor's degree (or higher), while only 29.5 percent of men do.
But why is this still so surprising for people to hear? Thankfully, Twitter is here to squash any gender norms we may still be holding on to.
#WomenWithDegrees is shattering the glass ceiling in the most empowering way ever.
They're proving they're absolutely fearless.
And they're showing us that that fearlessness is not going away anytime soon.
Even celebrities are getting in on the hashtag.
#WomenWithDegrees are an unstoppable force to be reckoned with.
They continue to set the precedent for the future.
They're someone young girls can look up to.
Beyond the glass ceiling, they're literally shooting for the stars.
Their caps are on point.
And their grade point average is also on point.
Slay all day.
A lot of #WomenWithDegrees don't stop at just one.
Proving, once again, that women are hardcore.
#WomenWithDegrees are always leaving the world better than when they found it.
If you have a dream and you work hard, this could be you too.