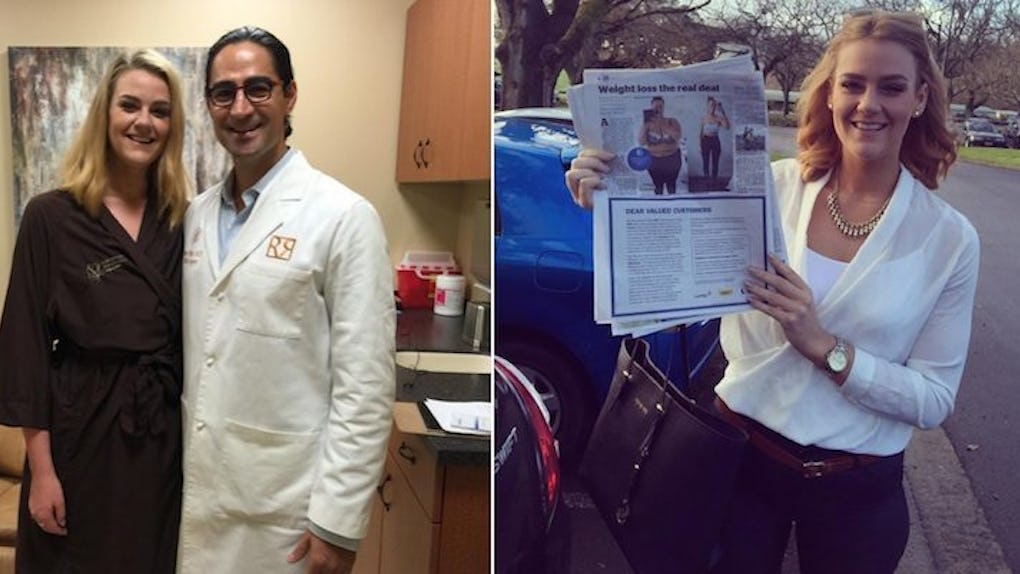 Instagram
Woman Who Silenced Her Weight Loss Haters Got Her Excess Skin Removed
When trolls cruelly questioned the validity of Simone Anderson's success in losing half her body weight in under a year, she silenced them with a shocking selfie showing her excess skin.
Months after defending her body by baring all, the makeup artist posted another celebratory photo after undergoing a procedure to have all her extra skin surgically removed.
The New Zealand native visited Dr. Remus Repta in Arizona to have her breasts and back bra line lifted, her skin removed and her tummy tucked.
In an interview with PEOPLE, the doctor explained,
No amount of diet or exercise is going to get rid of that loose skin. It's going to be a challenging surgery, but I think it's going to turn out great.
Anderson told the magazine she was excited for the ease and freedom the surgery would provide.
The 24-year-old detailed,
Obviously I know I'm never going to have a perfect stomach, but [I'm looking forward to] the fact that when I'm exercising I won't need to tuck my loose skin into my pants, and know that I can put on a top like everyone else and not stress out about loose skin coming out. I will definitely feel more confident when it's gone.
Anderson has been enjoying her healthy lifestyle and the perks that come with dropping the weight, which was once her highest hurdle.
She partied with friends and family to celebrate her accomplishment.
Anderson's journey will likely act as inspiration for anyone in need of a little push to treat his or her body right and commit to a living happier, healthier life.
Citations: 'Look at my stomach, curves and overall banging body': Obese woman accused of faking incredible 86kg weight loss by online trolls unveils her new slimline figure after undergoing surgery to remove excess skin (Daily Mail)