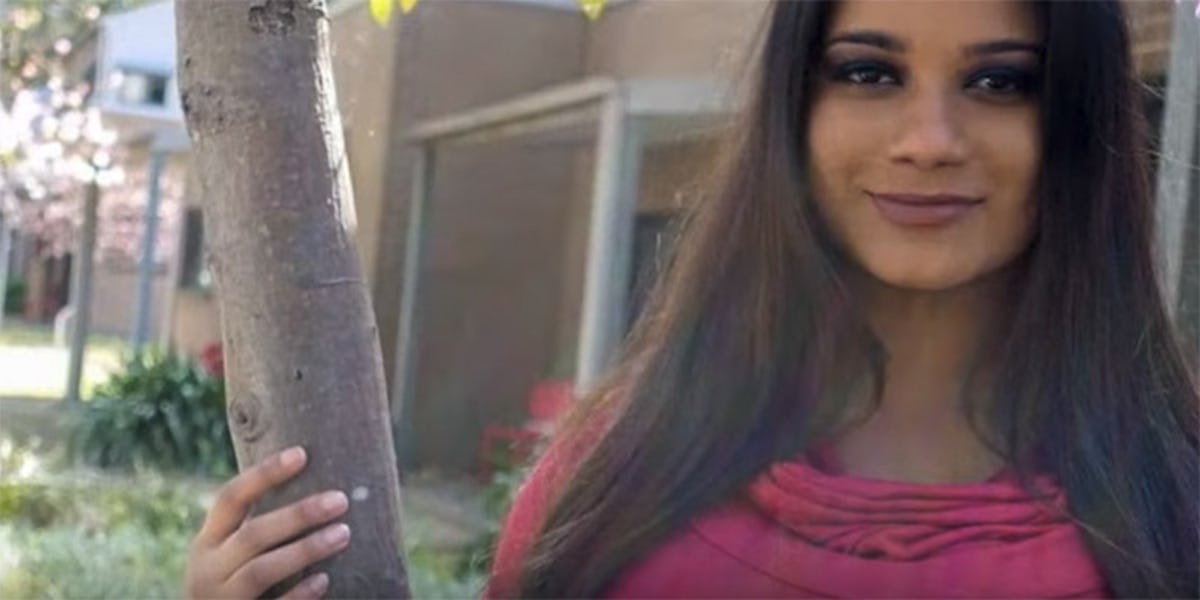 Woman Finds Facebook Pics All Over Porn Site: 'They Can Ruin A Girl's Life'
YouTube/ABC News (Australia)
Noelle Martin couldn't believe what she saw.
After doing a reverse search for a selfie she took when she was 17 years old, the Australian woman shockingly discovered that her pictures were being used on porn sites... without her permission, of course.
She told Australian broadcaster ABC how she felt when she discovered the way in which her images were being used:
It was like my heart and my stomach sank to the ground, and I felt sick. Like disgustingly sick.
The multiple pictures were taken from her Facebook page, but they weren't just displayed in their original form on the websites. Noelle says they were manipulated in some instances, in order to portray her engaging in sexual acts.
Martin, who is now a 22-year-old law student, found the photos when she was 18. She found them by performing a Google search in which she used the actual image file as her "search term," as opposed to simply a description of the photo.
She told ABC,
I was at my uni residence, and it was around 2 'o' clock in the morning and I was just at home on my computer and I just decided to Google image reverse myself.
She was misrepresented and mistreated by the websites. When she tried to lobby one of the sites to take the images of her down, she was asked to willingly give nude pictures of herself in exchange.
What's worse, though, is the type of savage comments website visitors left on the various pages.
They were saying things like 'the amount of come that's been spilt over her could fill a swimming pool.' Or, 'cover her face and we'd f*** her body.' I was called trash, a slut.
Martin has now teamed up with victims of similar types of violations to lobby for tougher laws against websites that engage in such practices. If she's successful, perhaps others won't have to go through traumatic situations like these.
Citations: Indy 100