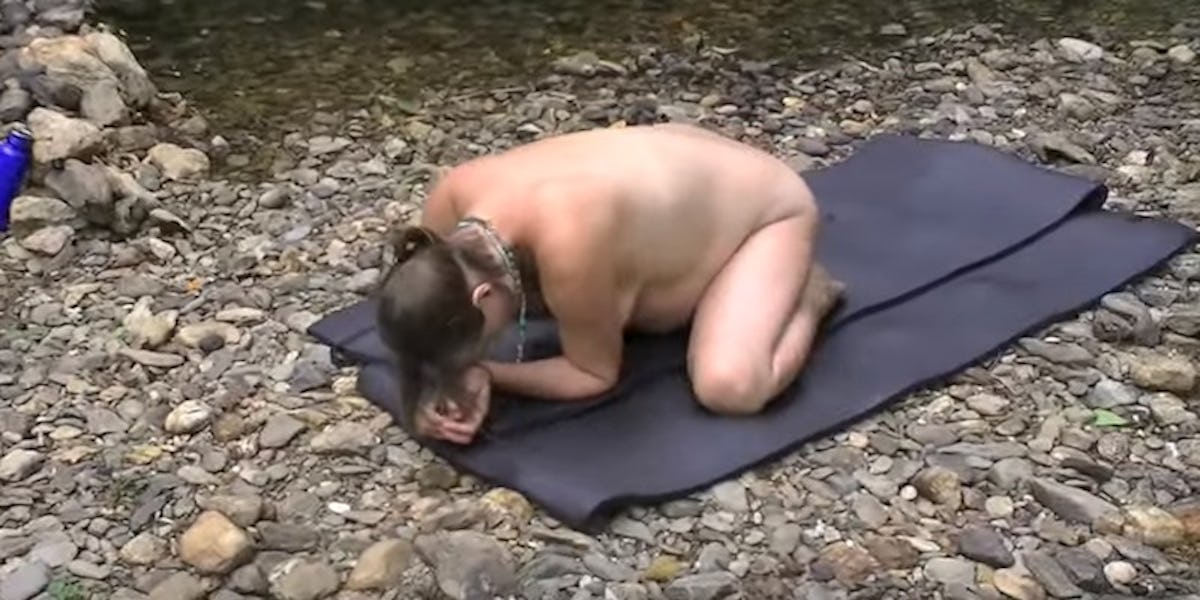 Viral Video Of Naked Woman Giving Birth In A Creek Will Horrify And Amaze You
YouTube
Somewhere in the world of viral videos, nestled between "Sneezing Panda" and "Ultimate Dog Tease," is Simone Thurber giving birth in a creek.
Her "Birth in Nature" clip has been viewed more than 54 million times.
If you haven't seen it yet, prepare to be both horrified and amazed.
The 43-year-old therapist made a trip to the Daintree Rainforest in Australia back in 2012. For over 22 minutes, she is seen dealing with contractions at her friend's home, before she is taken to a creek. Here, she finally gives birth after nearly a day of labor.
Minutes later, the baby's head emerges: It's a girl!
Simone was recently interviewed about her experience. She told SELF,
That feeling of connection to all of life is probably what hit me the most. We forget that we're primal creatures, and we can't survive without the plants, and oxygen and trees and the water and sunshine. Something spoke to me, and I just wanted my child's first experience when they came into life to see nature.
Welcome to the world, baby. Watch the whole thing here: