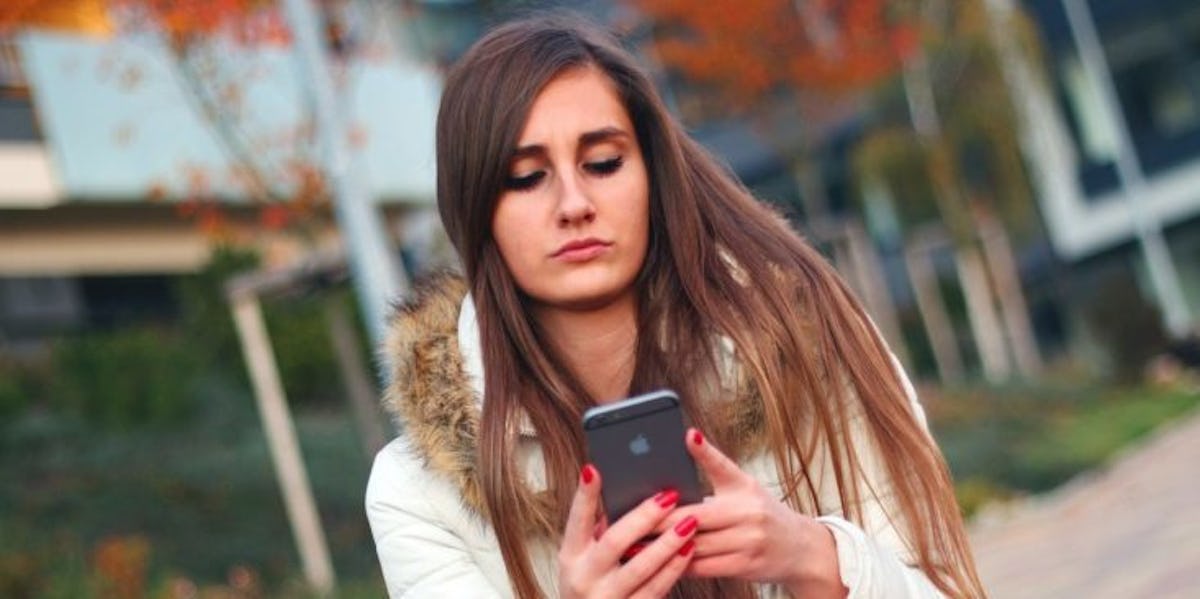 Twitter Is Testing 280-Character Tweets & The Universe Isn't Ready For Change
Social media is the place to bestow wisdom upon your followers and give them the inside scoop on your innermost thoughts. Spewing ideas in 140 characters or less has always been the norm, but now that Twitter doubled its character count to 280, even the savviest of users aren't sure how to react. Is the world really equipped for such a change? Well, these tweets about 280-character tweets prove we aren't.
According to the site, there's a method to its character limit madness.
"Trying to cram your thoughts into a tweet – we've all been there, and it's a pain," Twitter reps said in a blog post. "We want every person around the world to easily express themselves on Twitter, so we're doing something new: we're going to try out a longer limit, 280 characters, in languages impacted by cramming (which is all except Japanese, Chinese, and Korean)."
The site rolled out data, explaining that tweets in English typically hit the 140-character limit, while tweets in other languages such as Japanese only reach about 15 characters. What a difference, huh? Thanks to these findings, Twitter is testing out an increased character count limit for a select number of users.
"We want to try it out with a small group of people before we make a decision to launch to everyone," Twitter further stated. "What matters most is that this works for our community – we will be collecting data and gathering feedback along the way."
Speaking of feedback, people already have a lot to say about the 280-character tweets.
For those stuck with 140 characters, there is a slight case of FOMO.
Yet others refuse to embrace the change.
Some think they've cracked the code.
Others hope a certain someone didn't get access to the upgrade.
Then again, there are some Twitter virtuosos who deserve more than 280 characters.
Though the reactions have been both positive and negative (seemingly more negative), it's pretty clear that this news shook social media enthusiasts to their core. When it comes to new filters and bonus stickers, everyone is usually all for it, but changing the main point of a site/app entirely elicits a lot of emotions. Then again, since people are unleashing their frustrations, joy, and confusion about Twitter on Twitter, it's safe to say the company is getting the last laugh.
It's exciting, it's frustrating, it's confusing, it's... not the only change on social people have seen this week. Instagram is shifting toward positivity, and you'll be grateful when you see the results: "kindness" stickers, according to Cosmopolitan, mental health resources, and better vetting systems for comments. So if you don't have anything nice to say, don't say it at all (even if your characters aren't being tallied).
Likewise, Snapchat jumped on the social media bandwagon and decided to make a few changes of its own, including "sky filters" with rainbows, sunsets, and more that'll be all worthy of a few likes thanks to the augmented reality technology. You can post your romantic sunset that you originally took on Snapchat to Instagram and talk all about its beauty on Twitter (in possibly 280 characters). It's surely going to be a busy week.
In the words of writer Roxanne Gay,
Social media is something of a double-edged sword. At its best, social media offers unprecedented opportunities for marginalized people to speak and bring much needed attention to the issues they face. At its worst, social media also offers 'everyone' an unprecedented opportunity to share in collective outrage without reflection.
Let's be responsible about our social posts, promote kindness (as Instagram intends), and truly allow these avenues to bring people us together when we're actually separated. And, most importantly, let's remember to fulfill our cat quota throughout social media. This is the internet, after all.
Check out the entire Gen Why series and other videos on Facebook and the Bustle app across Apple TV, Roku, and Amazon Fire TV.