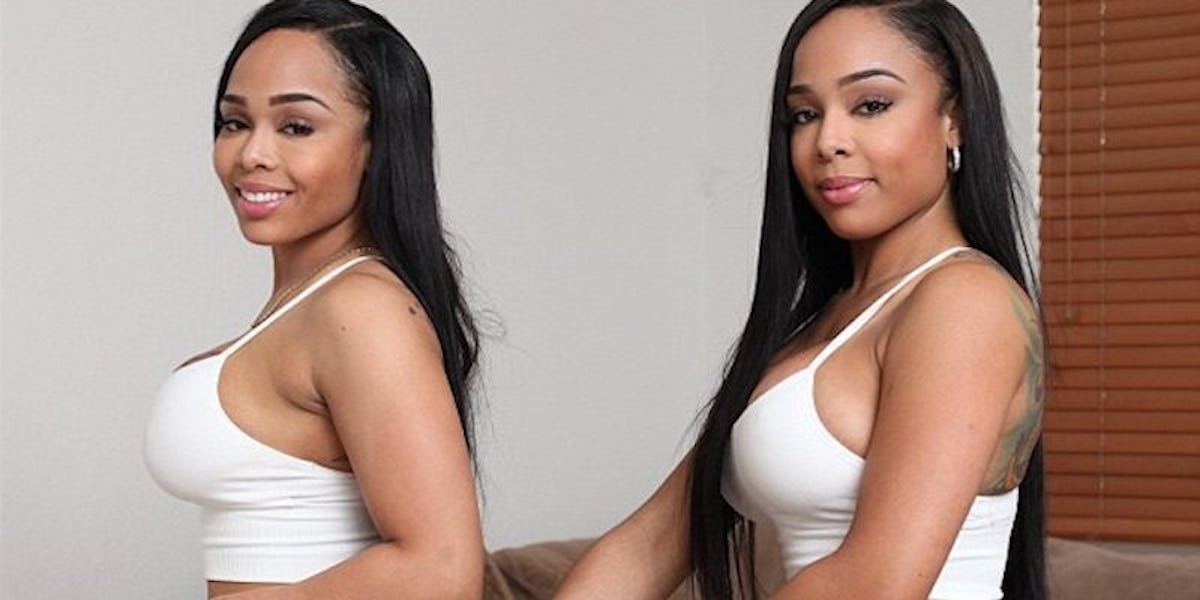 These Twin Sisters Pride Themselves On Their Perfectly Matching Big Butts
Ruaridh Connellan / Barcroft USA
Miriam and Michelle Carolus are killing it in the booty game and also in the twin game.
The twin sisters from Miami, Florida do everything together, and I mean everything. The two maintain an identical diet and workout routine, and they both look amazingly identical because of it.
Like, honestly, their bodies are exactly the same. It's crazy. If I saw these two in the same room IRL, I would be so confused. Both Miriam and Michelle are dedicated to a tough fitness regimen every day — at least 1,000 squats a day, they said.
Seriously, good for them; they both look amazing. But if MY sister ever tried to make me do 1,000 squats with her every day, I would laugh in her face.
Citations: Curvy twins whose derrieres measure FOUR FEET (Daily Mail)