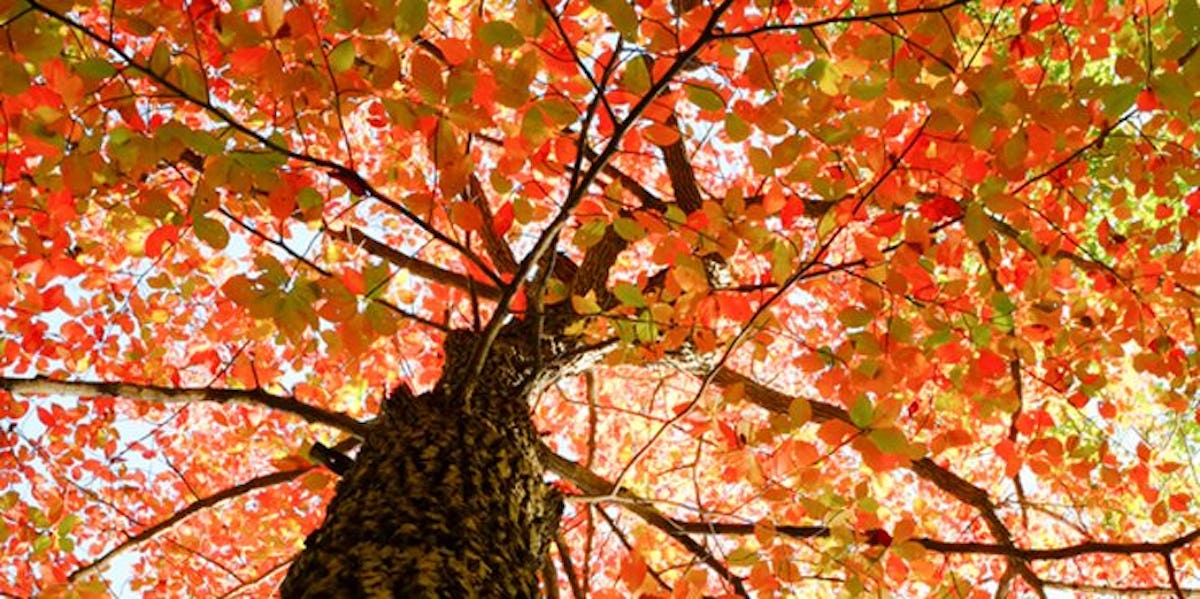 Useful Map Shows When Leaves Will Turn Colors This Fall, So Get Your IG Ready
Some of the great things about fall — besides pumpkin spice everything — are the beautiful colors the leaves turn as the season progresses. The gorgeous shades of red, yellow, and orange provide an excellent backdrop Instagram photos, and as such, it's important to know when they're going to make that seemingly magical color change. Thankfully, SmokyMountains.com created an interactive leaves changing color map that will do just that.
Available on their website, the map features a toggle bar that you simply glide through different dates in order to foresee the changes as they might happen across the U.S. Beneath their essential "Fall Foliage Prediction Map," SmokyMountains.com offers the following statement and description of the tool. It reads,
The 2017 Fall Foliage Map is the ultimate visual planning guide to the annual progressive changing of the leaves. While no tool can be 100 percent accurate, this tool is meant to help travelers better time their trips to have the best opportunity of catching peak color each year.
So, no matter where your fall adventures might take you throughout the season, you can always be prepared. Knowing the potential foliage colors means you can better plan your IG photos (hello, beautiful PSL-inspired shots), color coordinate your outfit so it really pops, and, you know, generally be armed with leaf knowledge.
SmokyMountains.com data scientist Wes Melton told Travel + Leisure that the map's predictions are more accurate than ever before. For this year in particular, he predicts the leaves will start changing earlier than normal and maintain "a prolonged color period," he told the travel magazine.
To summarize: Before you start planning your fall-inspired Instagram content, be sure to check SmokyMountains.com's map. It'll tell you when to expect the exact shade of autumnal leaf you seek for the perfect 'gram — whether you love the orange and yellow combo or prefer a woody red shade.
Yay for (almost) fall weather!