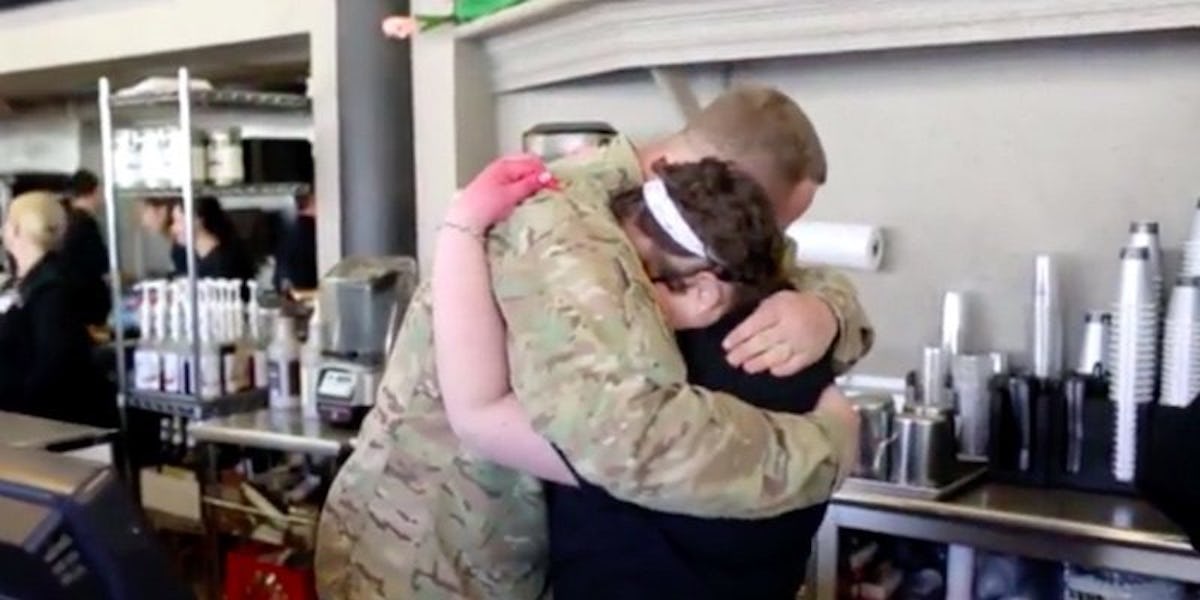 This Soldier Surprising His Sister Who Has Cancer Is Seriously Heartwarming
Daily Mail
I'm not a robot, so yeah, this video of a soldier surprising his sister who has cancer moved me.
Mary Pat Seiss is 26 years old and has been battling acute lymphoblastic leukemia since she was 6, Daily Mail reports. She most recently relapsed in 2009 after 10 years of remission. She currently works in a bakery in Pittsburgh, Pennsylvania.
Enter Mary Pat's brother Robert Seiss, a soldier in the US Army living in Fort Bragg, North Carolina who is soon to be deployed to Iraq. One day, while Mary Pat was at the bakery making a cake for a fellow cancer patient, Robert surprised her.
When Mary Pat realized she was being filmed not because she was making a cake, but because her brother Robert was there to take her to Walt Disney World, she became overwhelmed with emotion.
It's seriously heartwarming. Like I said, I'm not a robot. It's amazing to see such pure happiness.
Citations: Touching moment soldier preparing for deployment surprises his sister who's battling cancer (Daily Mail)