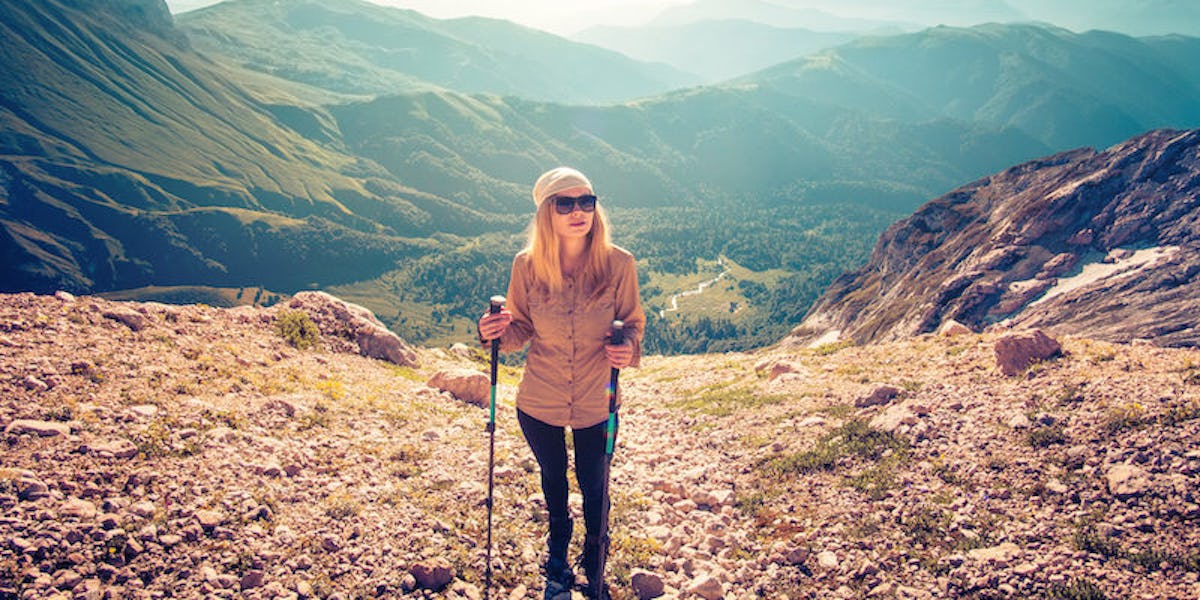 This Airline Will Pay For You To Travel The World, But Under One Condition
Shutterstock
If you're always wondering how the sweet F your old sorority sister Brielle can afford to traipse from country to country posting photos on Snapchat of her hot-spring soak in Iceland and her mud-covered shoes at whichever freaking music festival, you're about to uncover the mystery.
Maybe. IDK Brielle. IDK her life.
Icelandic airline WOW Air recently launched a search for the wanderlust-iest among us to participate in its SnapTraveler program, in which travelers post photos and videos to Snapchat from four out of 28 possible destinations, Travel and Leisure reports.
The all-expenses-paid trip kicks off in Iceland, where participants will begin their journeys to four countries over three months. They'll document their three-to-eight-day stops on the WOW Air Snapchat account.
Interested parties are each expected to craft one English-language Snapchat story under two minutes, then save it to his or her phone and upload it to the application page by May 8.
K, bye forever.
Citations: WOW Air Hiring Four People to Snapchat From Around the World (Travel and Leisure)