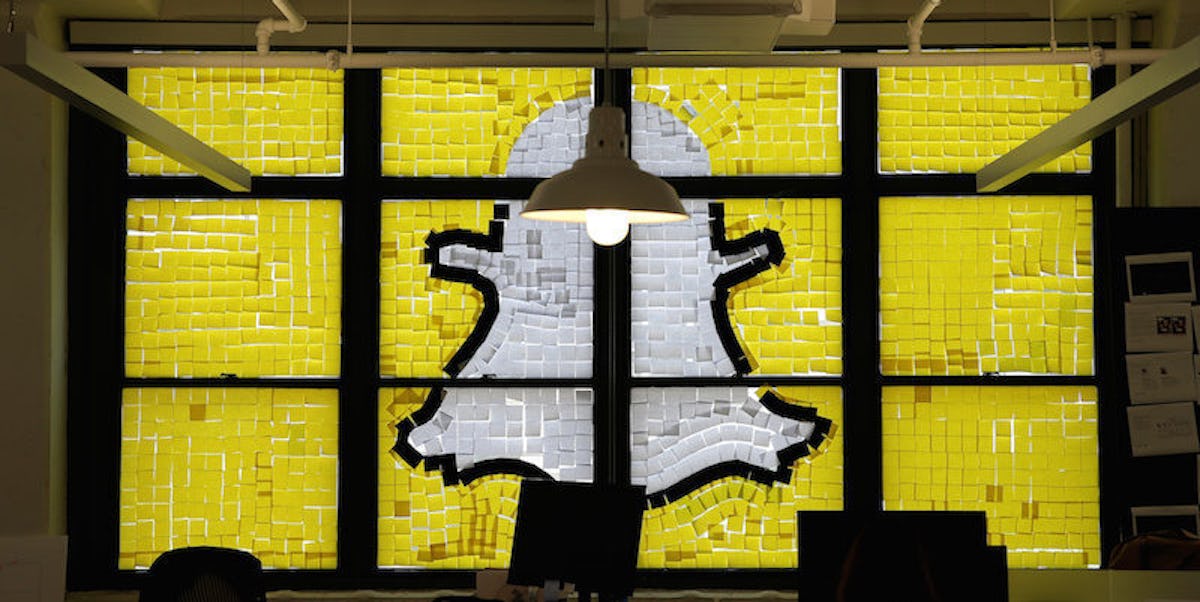 Snapchat Got Rid Of A Major Feature On Stories And People Will Be Pissed
REUTERS
Snapchat announced on Wednesday it's getting rid of the daily local Stories.
These are the stories that show up in your feed based on where you are. So if you're in New York City, you get the New York City Snapchat Story.
But Snapchat is getting rid of these city stories and made about 15 people who worked on them lose their jobs, according to Bloomberg.
Snapchat will now be focusing on what it calls live moments, like Snap Stories from the Fourth of July or Super Bowl.
I'll admit, the New York City Snapchat got old for me, but at the beginning, it was a really neat tool, and I will miss it.
The local Stories were awesome little snippets of life, which is what Snapchat is best at. Rather than showing you some crazy event, like the Super Bowl, it just showed you a typical day in the life.
This was especially fun back in the day when Snapchat featured Stories about one random city around the world for 24 hours. Those were really awesome. You could see what a regular day was like in places like San Francisco and Riyadh, as well as ones like Cape Town and Sydney. It was sick.
Anyway, we've now all lost our chances at 24 hours of hyper-local fame.
I spent a decent portion of my life trying to make it onto the NYC Story, and I was pretty crushed when my friend got on when we were both submitting Snaps from the same event.
But then, last June, I achieved my loftiest goal.
The NYC Snapchat Story back then had a hefty lift of views. I honestly wasn't sure if I was more excited about seeing Jon Snow in real life or realizing 63,000 people saw I witnessed Jon Snow in real life.
Even if you weren't reaching for fame, the local Stories could make you grin. It made you feel like you were a part of something, really building that city pride. The Stories made you really appreciate the place you live and also made you feel massive FOMO.
So, farewell, local cities Snapchat Stories. I'll miss your constant reminders of how I'm not up at 5 am taking a run around Central Park.
Citations: New York magazine