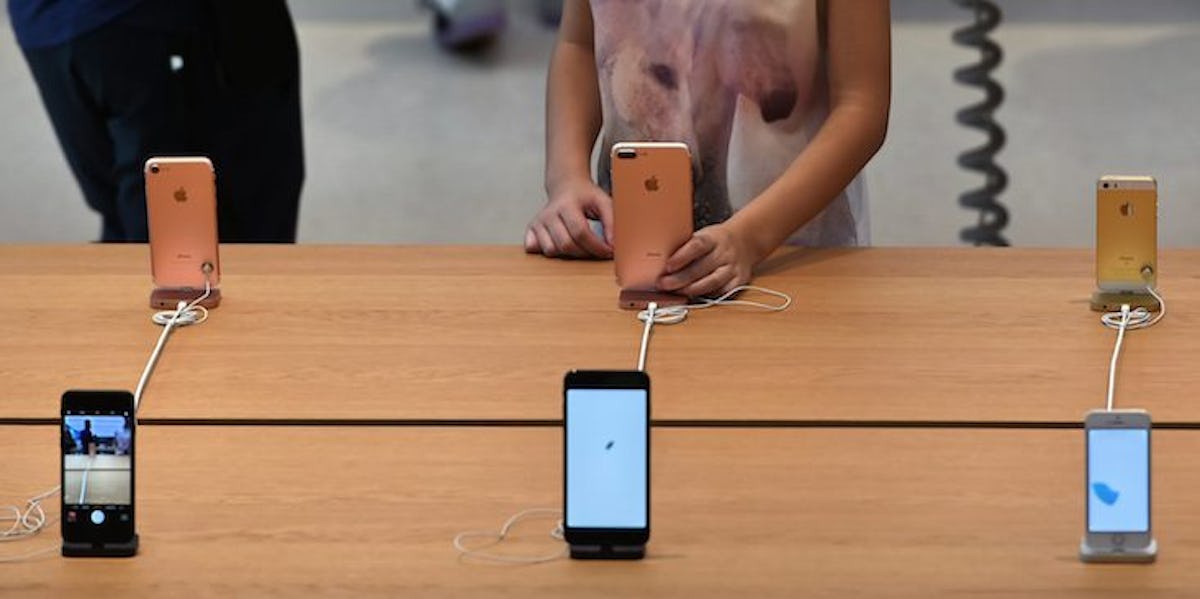 New Report Says iPhone 8 Wireless Charging Might Not Be As Great As We Think
Roslan Rahman / Staff / Getty Images
At this point, you're probably ready for the iPhone 8 to be released already so you can stop teasing yourself with all of the rumors surrounding its rumored wireless charging feature. The thought is so tantalizing, and even though you keep telling yourself you'd "very much like to be excluded from this narrative," you can't help but click on every iPhone 8 post you come across. Sadly, the latest update is that the reported iPhone 8 wireless charging might not even be as great as you were hoping. So, how will iPhone 8 wireless charging work? You might be disappointed.
According to BGR, the good news is that leaked Apple HomePod codes -- if they're accurate -- prove there will be wireless charging in the iPhone 8's near future. The not-so-awesome news is that Apple is reportedly still perfecting the wireless charging capabilities. Plus, the highly anticipated feature might not be available right out of the box. Instead, you might have to wait to ditch your lightning cable until the iOS 11 update hits your phone.
The underwhelming news doesn't end there, though. If you were pumped because you already own a wireless charger, you might want to keep filling up your piggy bank. According to Japanese-language blog Macotakara, you will only be able to charge you new iPhone with a Made for iPhone (MFi) wireless charger. 
If you thought the extra cost would be offset by the fact that these MFi chargers are going to be super fast, then you might want to temper your expectations. Rumor has it that the iPhone 8 and iPhone 7s will only support the slower Qi wireless charging at 7.5W rather than the 15W possibility. If you're more of an optimist and are excited for any wireless charging at all, then aim to buy your MFi wireless charger from the reported manufacturing companies of Haier, Mophie, and MediaTek. If you want even more of a silver lining, you will most likely be able to charge your Apple Watch on the same charger that will juice your phone.
Once again, none of this is confirmed by Apple, and you will have to wait until the September release of the iPhone 8 to confirm or deny the rumors.