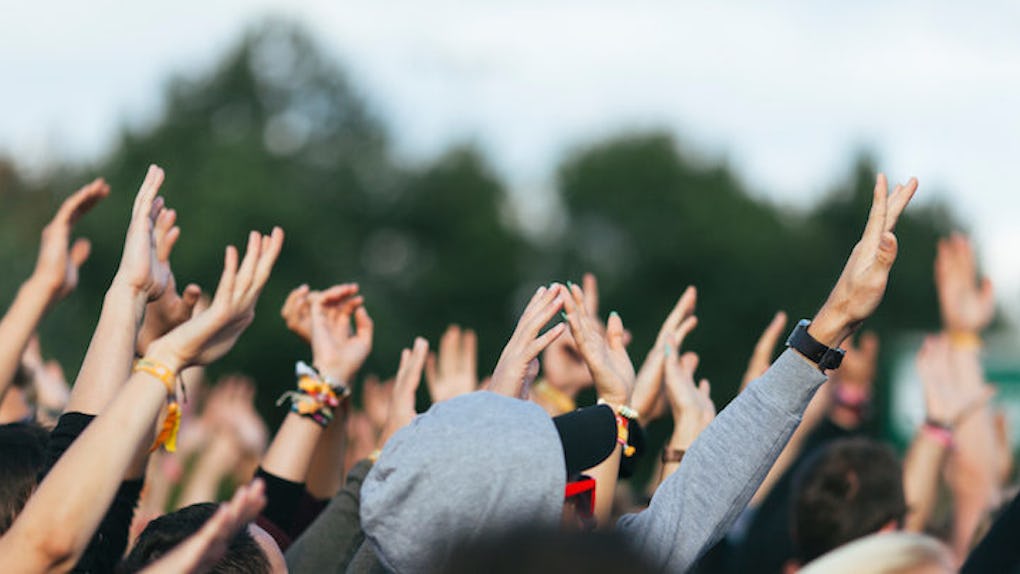 Robert Kohlhuber
Guy Gives Zero F*cks And Eats Woman's Ass In A Music Festival Crowd (NSFW Photo)
Gina had high hopes for festival season.
She was going to drink.
She was going to dance.
She was going to get a rimjob from some dude in the crowd while bystanders posted photos of it to social media.
Gina got her wish, and reactions online are mixed.
No one can seem to decide whether the pair's public behavior is depraved or liberating.
In a post on VICE regarding the incident, journalist Molly Hankins shared,
I've never had my ass eaten while on drugs in a festival crowd, but I'll bet I've been missing out. Further, I'd be willing to bet that most anyone reading this article would be thrilled to be on the receiving end of this glorious scene if they could only release their hang-ups on common decency and basic sanitation… these two clearly were, and I say they're the real MVP's for fearlessly setting a new standard for extreme rave behavior.
Gina, go forth with your unreserved ass. Make new ass friends. Never let anyone tell your ass it can't do whatever it wants, wherever it wants.
Citations: WHAT THE ASS EATING AT TOMORROWWORLD SAYS ABOUT AMERICAN DANCE CULTURE (VICE)