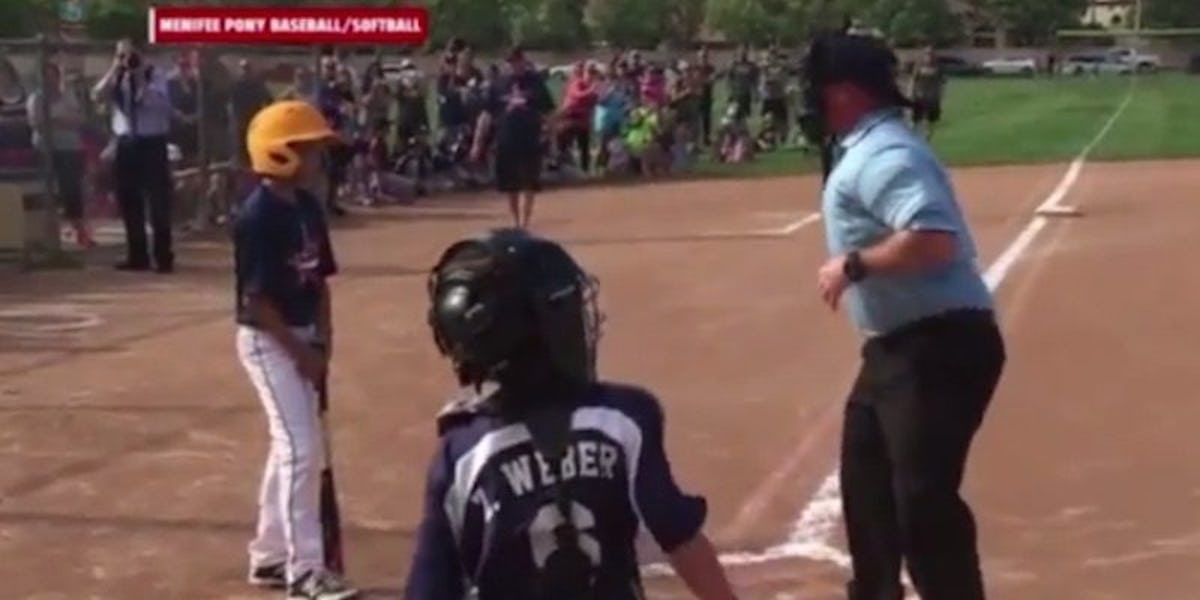 Marine Dad Dresses Up As Umpire And Surprises Son At His Baseball Game
Daily Mail
Some of us — particularly those who don't spend all year looking forward to watching the World Series or planning our fantasy baseball teams — consider America's national pastime painfully boring, and little league is a jillion degrees worse.
The players are tiny and slow, betting on the athletic performance of children is often discouraged and there's no beer.
I'm honestly falling into a decade-long coma just thinking about it.
Luckily, a video of one family's heartfelt reunion brings a much-needed dramatic narrative to the game.
Instead of sauntering into his kitchen, dropping his bags on the floor and bringing everyone in for a bear hug after months spent on the other side of the damn planet, US Marine Corps Master Sgt. Randy Brock slaps on an umpire's mask and goes undercover at his son's baseball game.
Brock was reportedly deployed to Japan for six months prior to the surprise and, upon revealing his identity at the game, Brock's little ones are thrilled to have him back.
His son and daughter wipe away tears as they hug their father for the first time in half a year, and, for a brief, shining moment, baseball is watchable for everyone.
Citations: Deployed dad disguised as umpire surprises his kids (Daily Mail)