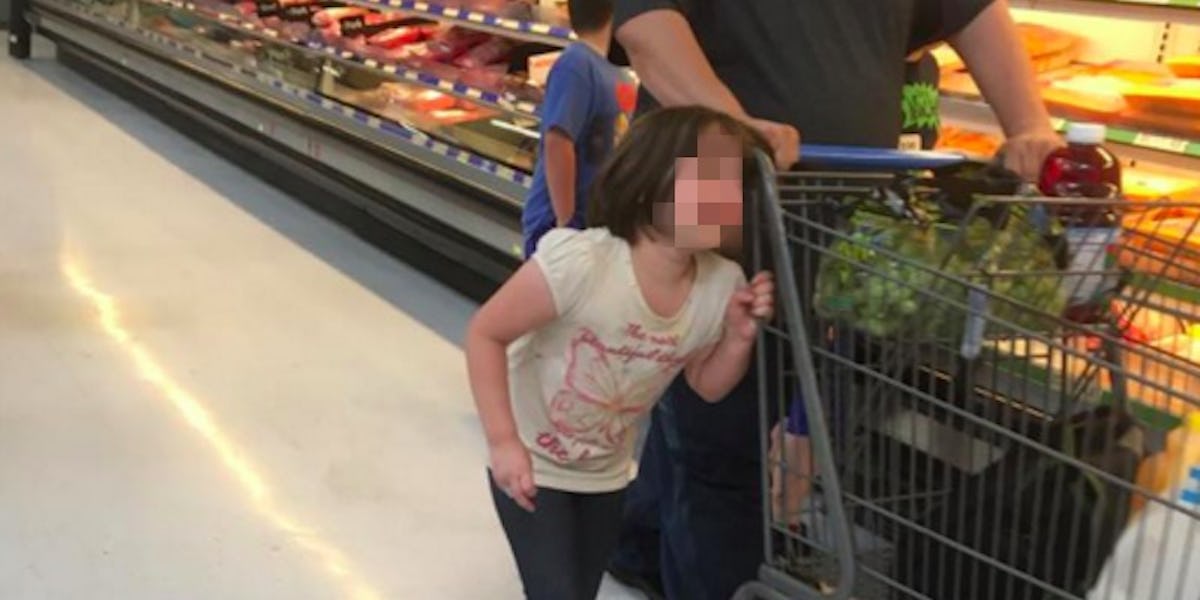 People Are Outraged Over Post Of Man Dragging Girl Around Store By Her Hair
Facebook
Disturbing photos have emerged showing a man allegedly dragging a girl by her hair around a Walmart store.
The pictures, posted on Facebook by Erika Burch, show a bearded man aggressively holding onto the girl and making her march next to his shopping cart in the Cleveland, Texas, store.
According to Click2Houston, Erika said the man was "dragging this little girl by the hair."
The girl, who is visibly upset in the pictures, was reportedly saying,
Please stop. I promise I won't do it again. Please stop!
Erika said she confronted the man and said,
Hey, you need to let her hair go.
But he simply responded,
No, you need to mind your own business.
That's when she snapped the photos and posted them on social media in a bid to increase the number of reports to authorities.
A Walmart employee then joined the argument and the man eventually let the little girl go.
Erika, who contacted 911 after the incident, said the girl went running to the Walmart employee.
Her Facebook photos, uploaded on Monday, have been shared thousands of times.
Many reacted with the angry face emoji and with comments of sympathy for the child.
Police confirmed they have launched a joint investigation with Child Protection Services.
A spokesperson for the Cleveland Police Department said,
The Cleveland Police Department has received numerous calls in regards to a child having her hair pulled last night at Cleveland Walmart. We want to assure the community this case is currently being investigated by our Detective Division. CPS has been contacted per our policy and is also investigating this case. A joint investigation is currently being conducted by both agencies.
There are no reports of arrests or charges in connection with the incident.
Citations: Click 2 Houston