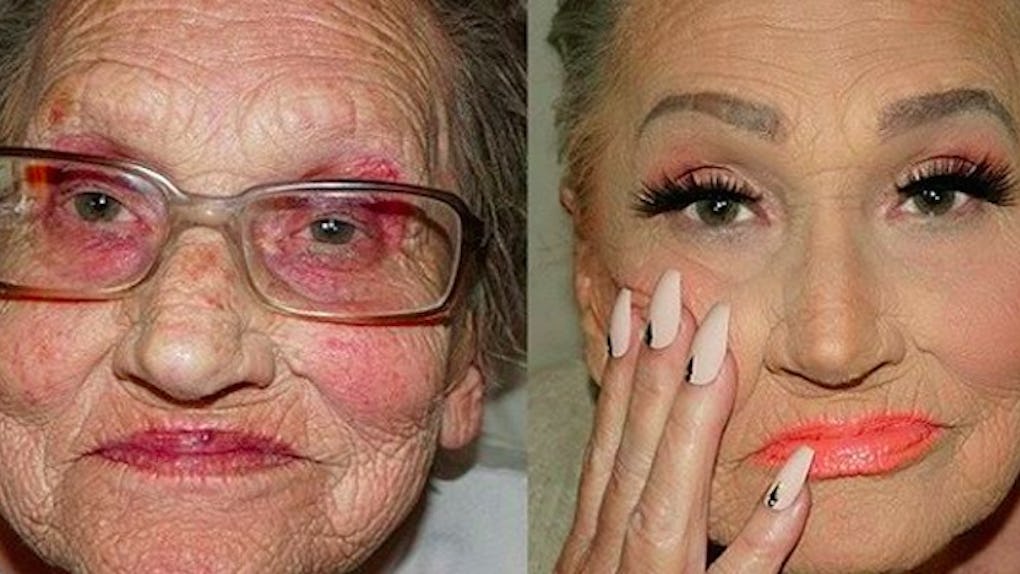 Instagram
This Makeup Artist Just Gave Her Grandma The Ultimate Lesson In Contouring
Kim Kardashian West, Imma let you finish, but this grandma just served up the best contouring of all time!
Seriously, all jokes aside, what you're about to see may be the world's greatest lesson in how makeup can truly transform a person.
Croatian makeup artist Tea Flego is quite the star on Instagram in her own right. Boasting more than 28,000 followers, Flego is already very well known, but thanks to her "glam-ma," Livia, the makeup artist is getting to share her talents with the entire world.
Over the last several weeks, Flego has been sharing a few photos and videos with her followers of the incredible transformations she does on her 80-year-old grandmother using a few contouring tricks.
With a few highlights under the eyes, around the nose, a bit on the cheeks and a good blend, glam-ma Livia is totally transformed.
Livia's new look even inspired her friends to get in on the action.
Flego shared on her Instagram,
My GLAM-MA has made new trend in nursing home!!! A bunch of 80'old ladies wants to Contour and Glow.
Keep scrolling to see even more insane contouring before and after photos with Livia!
Citations: This grandma is a queen at contouring and it's breaking the internet (Cosmopolitan)