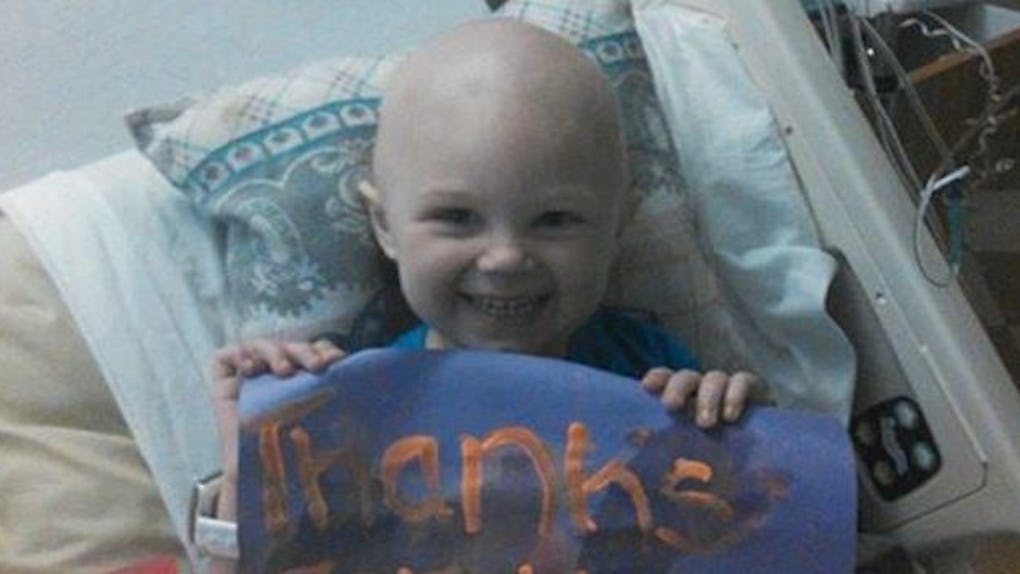 Facebook
This Inspiring Little Girl Won 'Superhero Day' By Dressing Up As Herself (Photos)
We should all be Josie Butler for Halloween.
Josie was first diagnosed with leukemia in 2013. Her mom, Alyssa, shared photos and updates to Facebook of her daughter's journey.
Now in remission, Josie had no trouble choosing which hero to dress as for her New Hamburg, Missouri school's "Superhero Day" on Wednesday.
Super Josie was not only the most original superhero of the day, but she was also the most realistic.
Super Hero Day 2015 Super Josie"Destroying Cancer One Day At A Time" <3 Posted by Alyssa Michelle Butler on Wednesday, October 28, 2015
Alyssa shared photos of Josie's costume, claiming her mission was "Destroying Cancer One Day At A Time."
The level of confidence and positivity in this tiny lady is outrageously inspirational.
Citations: Girl Dresses Up as Herself on School "Superhero Day" for the Most Incredible Reason (Cosmopolitan)