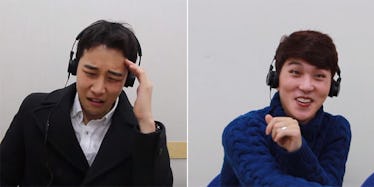 Korean Guys Watch American Porn, And Their Reactions Are Priceless (Video)
MooMooTV had a few Korean men watch some good, old-fashioned American porn, and they could hardly believe their eyes.
Some of them really enjoyed it, while others seemed absolutely petrified. However, the overall consensus was it's definitely something they've been missing out on.
The culture shock they experienced from hardcore scenes is definitely something they'll never be able to let go of, even in their dreams.
Check out the video above to see WTF I'm talking about.