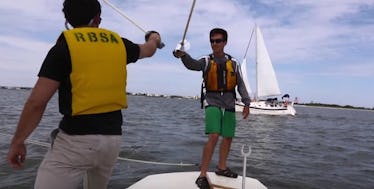 The Internet Sent This Guy On Random Missions During His 2-Month Road Trip
When the Internet Adventure Club creator quit his job last summer to travel the country, he wasn't entirely sure what to expect. He'd be completing the 13,000-mile road trip with a total stranger he found online, and he had virtually no destinations or plans worked out.
So, he created the aforementioned "club," a website through which strangers following his journey could assign him missions (or challenges) to complete along the way. He would tackle the missions, they decided, while his travel buddy would film them.
Over the course of the eight-week journey, the adventurer successfully completed more than 400 assignments. When summer ended, he gathered the footage from his journey, compiled it into one film and edited it down to a positively thrilling three-minute video.
Watch it up top and find a full list of the missions (complete and incomplete) at the Internet Adventure Club.
Citations: Bro Quits His Job And Goes On Two Month Road Trip Across America, Completing Over 400 'Missions' From The Internet (BroBible)