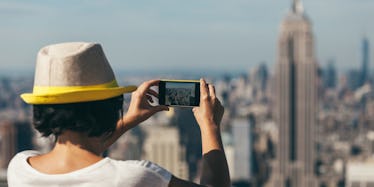 Instagram Will Finally Offer Multiple Account Functionality, But There's A Catch
Instagram is finally offering users the ability to toggle back and forth between multiple accounts without having to sign in and out every time.
While this sounds like a dream come true, there is a catch. In order to use Instagram's new multiple account sign in, you must be an Android user, Android Police reports. No word yet on when, or if, Instagram plans to open this option to iOS users.
If you're an Android Instagram user, simply log into the app now and find the option to switch accounts by clicking down on your user name in the upper left corner. Then, laugh heartily at all social media editors who are currently crying in the corner because they have iPhones.
If you don't see the option on your Android device, simply sign up to join the beta test here.
Citations: [This Is Actual News] Instagram Starts Rolling Out Multiple Account Support On Android (Android Police)