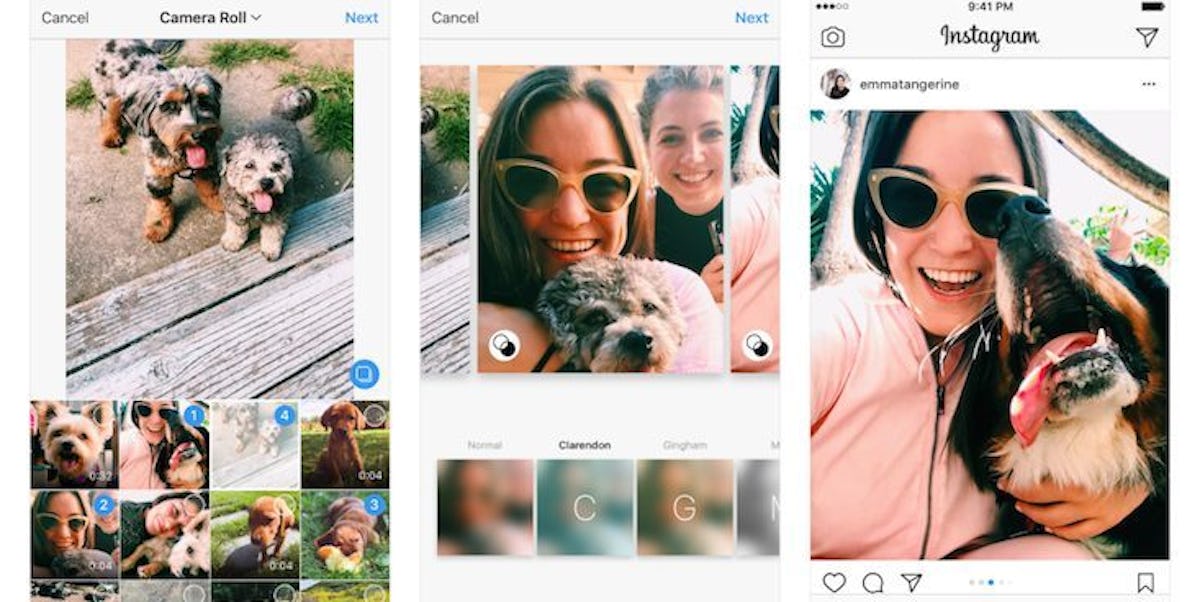 Instagram Is Finally Letting Us Share Landscape And Portrait Pics In Galleries
Instagram
Everyone was hype when news broke about Instagram adding a new feature that allowed users to upload multiple photos and videos by way of a nifty gallery. In an awesome new update, the photo sharing app is letting you share landscape and portrait pictures. Here's how to Instagram landscape and portrait photos in galleries -- it's easier than you think.
To use the new feature, make sure you head over to your app store and update your Instagram app. Then, you select the photos and videos you want to add to your new and improved gallery. To keep things consistent, Instagram only allows all of the same types of photos in a gallery. For example, you can only upload a batch of landscape photos or a batch of portrait photos in a gallery, not a mixture of the two.
If you've created your gallery but aren't ready to upload it yet, all you have to do is save your post as a draft and you can go back to it later. The only downside is that the draft feature is only available on iOS for now.
Think of all the possibilities now that you can upload landscape and portrait photos into a gallery on the 'Gram. Your aesthetic is going to unstoppable.
This new update isn't the only way Instagram is changing the way you use their app. Another new update allows users to reply to a DM with a reused photo or video as a sticker. Not gonna lie, this update made my IG group chats more lit than ever before.
First cool DM stickers, now no limits on what pics I can put in my galleries? Geez, I'm really going to need to up my IG game because I don't want to get left behind with all of these cool updates.