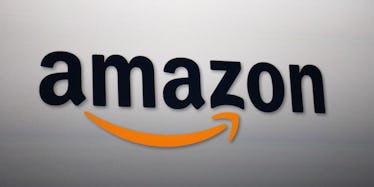 Amazon's Life-Changing Instant Pickup Service Prepares Your Order In 2 Minutes
David McNew / Stringer/ Getty Images
Amazon Prime's next-day delivery has been quite a game-changer for those of us with little patience for the delivery process. You might've wondered, "How could receiving my Amazon get order any easier?" Well, it just did. On Tuesday, Aug. 15, the company launched Amazon's Instant Pickup Service in select cities.
What does that mean?
For starters, Prime and Prime Student members can now receive orders in just two minutes (or less), according to a press release on Amazon's website. It's completely free for members. However, not all products will qualify for Instant Pickup. There's a "curated list" of products (e.g. phone chargers, snacks, Amazon devices) customers can choose from, rather than Amazon's full library.
How does it work?
Using the Amazon App, add everything you want to your cart and select Instant Pickup at checkout. A staff member at your local pickup center will put your ordered items in a locker within that two minute time frame. And that's it! You can then pick up your items at your leisure.
Where is it available?
Right now, it's available at select pickup locations near college campuses in the following cities: Atlanta, GA; Berkley, CA; Columbus, OH; College Park, MD; and Los Angeles, CA.
According to Amazon's director of student programs, Ripley MacDonald, the new service is all about "making life easier" for customers, and don't worry — they will be bringing it to more locations soon. MacDonald said in a statement,
As shopping behaviors continue to evolve, customers consistently tell us that they want items even faster. Whether it's a snack on-the-go, replacing a lost phone charger in the middle of a hectic day or adding Alexa to your life with an Echo, Instant Pickup saves Prime members time. While Instant Pickup is available at select pickup locations today, we're excited about bringing this experience to more customers soon.
Fingers crossed it comes to NYC soon!