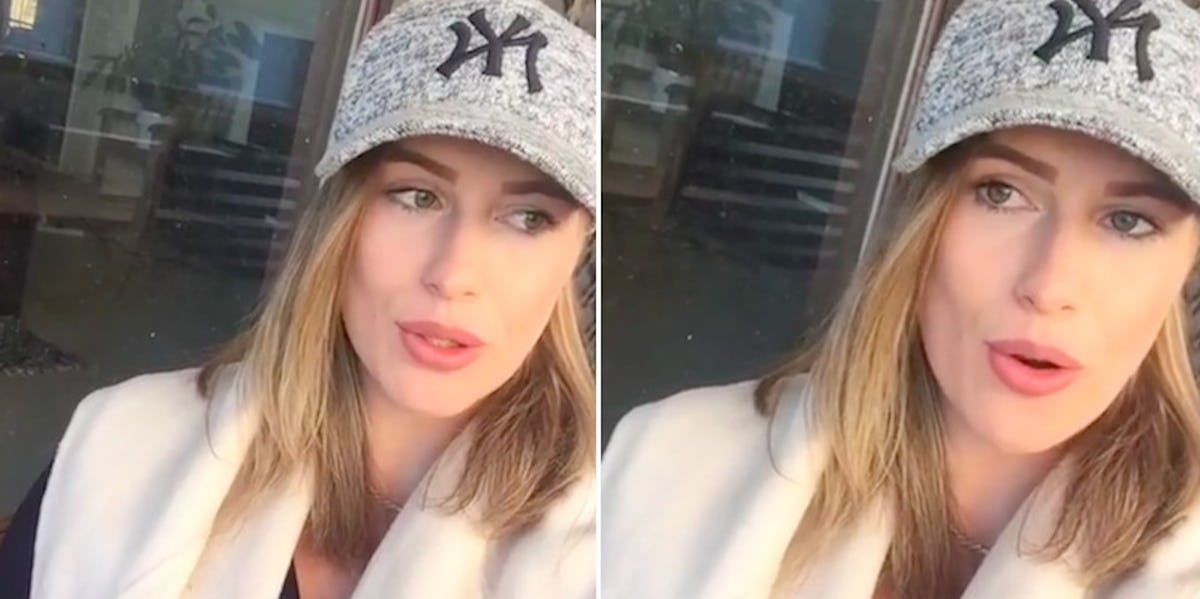 Woman Gave Homeless Man A Gym Membership And The Internet Lashed Out At Her
Facebook
The internet can't agree on what a good deed actually looks like these days.
Chelcie Cookson, a personal trainer from Sydney, Australia, posted a controversial video on Facebook last week telling her fans she was giving a 46-year-old homeless man named Steven a gym membership— even if he didn't want it.
Cookson volunteers to help the homeless frequently, so this wasn't exactly a random act of kindness on her part. But after getting to know Steven, she thought this was the best way to help him.
Some people think this is a generous move. A chance to get some endorphin-producing exercise and feel a bit of comfort is something that would benefit most homeless people. Endorphins, after all, help make you happy.
Other people, however, are slamming her for not trying to help out by providing something more immediate, like a place to sleep, a job or food.
Here's the first video explaining this controversial passion project:
In the video, which has been viewed over 58,000 times, Cookson says Steven refused to go with her to the gym five times until she told him he "didn't have a choice."
Some found that too aggressive. Why make someone do something they say they don't want to? But sometimes people just need the right kind of motivation. Maybe this is was what Steven needed?
They made tentative plans to work out together the following Monday.
As a personal trainer, Cookson is fully aware that the benefits of exercise go deeper than physical appearance. She wanted to help improve his life, and also promised to get him a haircut and some new clothes.
While most of the fans on her page were supportive, she did receive some backlash.
Cookson replied to some of the backlash on her Instagram:
People also commented that she just did this for attention.
Cookson actually did end up working out with Steven and another homeless man, who is Steven's friend.
She brought them both to the gym, signed them up and got them three personal training sessions as well as some protein supplements to get started.
According to this video, the two men were psyched to be at the gym.
Personally, I think this is inspiring.
Even though some people might think Cookson's act of generosity is unnecessary, at the end of the day, she improved the lives of these two men by fostering a personal, human connection with them.
That, along with being treated like normal human beings, can have a huge impact on a person who isn't guaranteed human compassion every day. What do you think?
Citations: Personal trainer makes homeless man take up gym membership and the world does a collective 'WTF' (Metro UK)