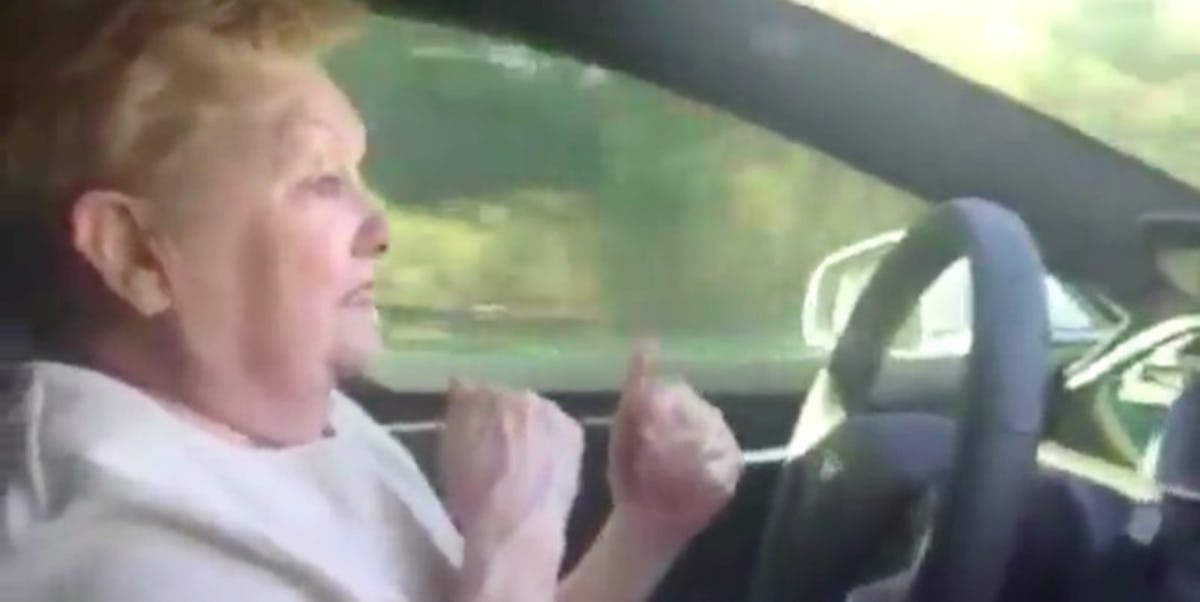 70-Year-Old Completely Loses It When She Tries Out Tesla's Self-Driving Car
Daily Mail
Bill! GOD DAMMIT, BILL!
There is a distinct possibility we will soon live in a world dominated by self-driving cars. I don't mean dominated like all the cars gained sentience and now run our cities with iron robot fists. I mean we're probably all going to have to bite the bullet at some point and just start using cars we aren't in control of, which is admittedly terrifying.
However terrified you are of the future, you'll never be as terrified as this 70-year-old woman behind the wheel of a self-driving car.
Elon Musk almost gave an elderly woman from the US a dang heart attack when she tried out the Tesla Model S for the first time.
BILL! YOU'RE GOING TO KILL HER, BILL!
Citations: Im going to die 70-yearold woman s horror at Tesla on autopilot suggests some of us may struggle with self driving cars (Daily Mail)