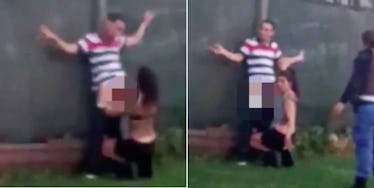 Girl Caught Giving Blowjob At Concert Gets Mad At Security For Stopping Her
Streamable
I'm getting flashbacks to a Dave Matthews concert I attended as a blissful teenager with little sense of what was publicly accepted in the realm of intimacy.
My boyfriend at the time bought us lawn seats to the show. If you've ever been on the lawn during a DMB concert, you know it's a big ol' party.
Even so, security is strict AF — especially when you're making out in the back of the crowd against a picket fence.
OK, I'll admit it: This happened to me. After a few songs, a security guard beamed his flashlight into my face and told me to "take it easy."
We were just kissing, though. I swear!
I definitely wasn't reckless enough to give him a blowjob during the concert — but this chick definitely was.
She was videotaped giving her boyfriend (or friend, or hookup, or whatever) a blowjob during an alleged concert in broad daylight.
A video uncovered by Dude Comedy documents the whole thing, and it's making me uncomfortable.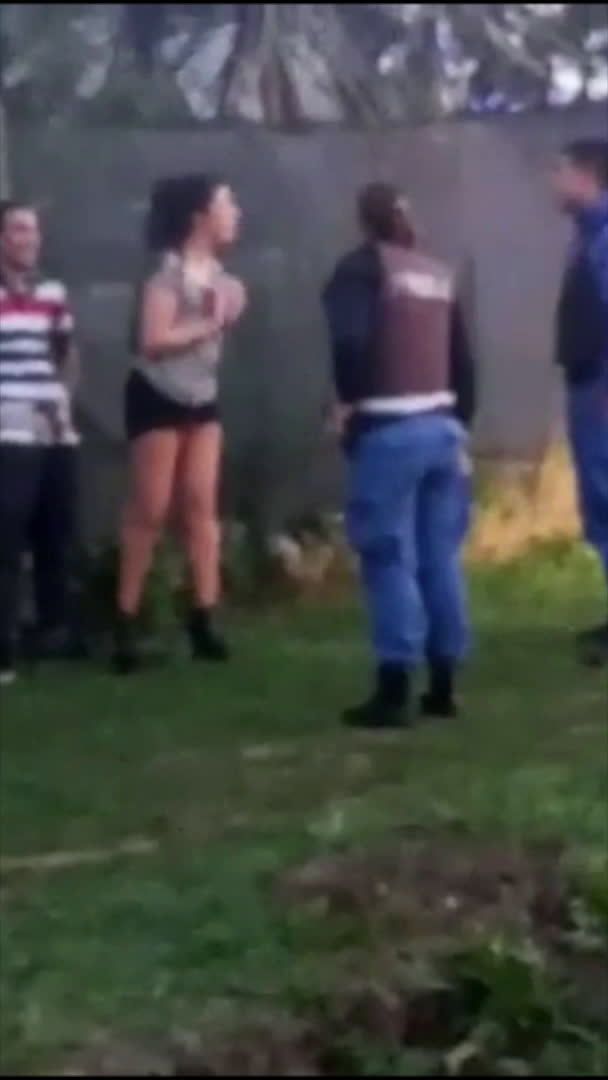 First, the confident couple hunkers down against a wall and starts doing the dirty.
Shortly after, security pulls up and ruins all of the fun. That's what the girl must have thought, at least, because she seemed super pissed to be interrupted.
She doesn't even stand up or turn around when they're approached, as if giving blowjobs in the middle of a public gathering is a normal thing.
Look at her sass! She even flails an arm in disgust when authorities arrive.
A few moments of sheer awkwardness passes, and she finally finds it necessary to get up and approach the guards.
Any normal person would be kind while reasoning with the cops in order to cover their asses that are surely about to be ticketed — but not her.
Instead, she stands up and starts confronting them as the dude pulls his pants up behind her.
What kind of explanation could she have made? I literally can't think of one.
Somehow, she convinced the police to let them be.
I'm still super curious to find out what she could have possibly said, but I guess we'll never know.
As the security guards vanish from the shot, she swooshes them away and disappears into a crowd of amused bystanders walking in front of them.
Talk about bravery. These two were LUCKY.
If you want a clean record, I definitely wouldn't recommend trying this yourself.
Just stick to kissing at concerts and you'll be fine.
Citations: Dude Comedy