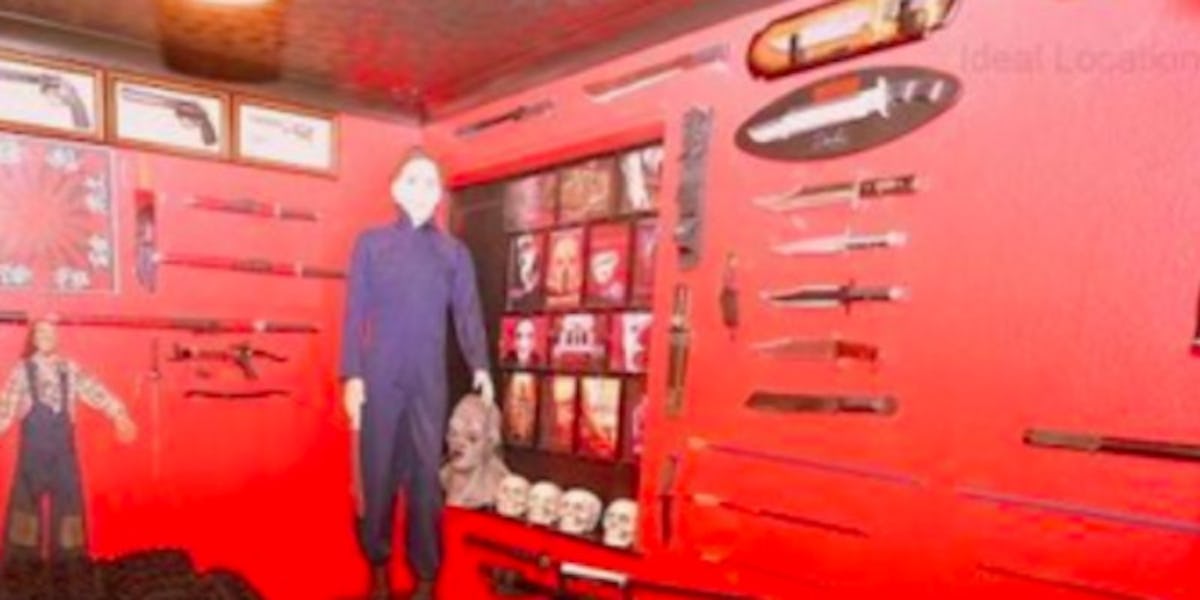 Everyone's Seriously Creeped Out By A Horrifying Photo In This House Listing
Zoopla
Are you looking for a six-bedroom house in East London with a side of serial killer?
You're in luck; we've found just the property for you!
The house on British property website Zoopla attracted some attention from Twitter users after the photo of one particular room caught their eyes — and for good reason.
At first glance, it looks like a pretty standard house.
You can imagine children playing in the backyard. Perhaps having a BBQ. Maybe a golden retriever lying in the sun.
The inside looks in need of a quite a bit of TLC admittedly, but so far, so normal. And then you get to this photo:
Well, that escalated quickly.
The most alarming thing about this photo is... everything. If the daggers, katanas, handguns and crossbows don't send shivers down your spine, then the blood-red wallpaper or skulls lined up on the wall certainly should.
And haven't you always wanted to doze off to sleep with the figures of fictional serial killers Freddy Krueger and Michael Myers staring down at you?
Errrrr, no. Definitely not. And Twitter is definitely not buying it.
The description is totally unfazed:
This property offers huge potential, whether it be a large family home or investment offering great rental returns. This property is sure to attract a lot of attention so book now to avoid disappointment.
Bet they didn't bargain for the sort of attention the house would attract.