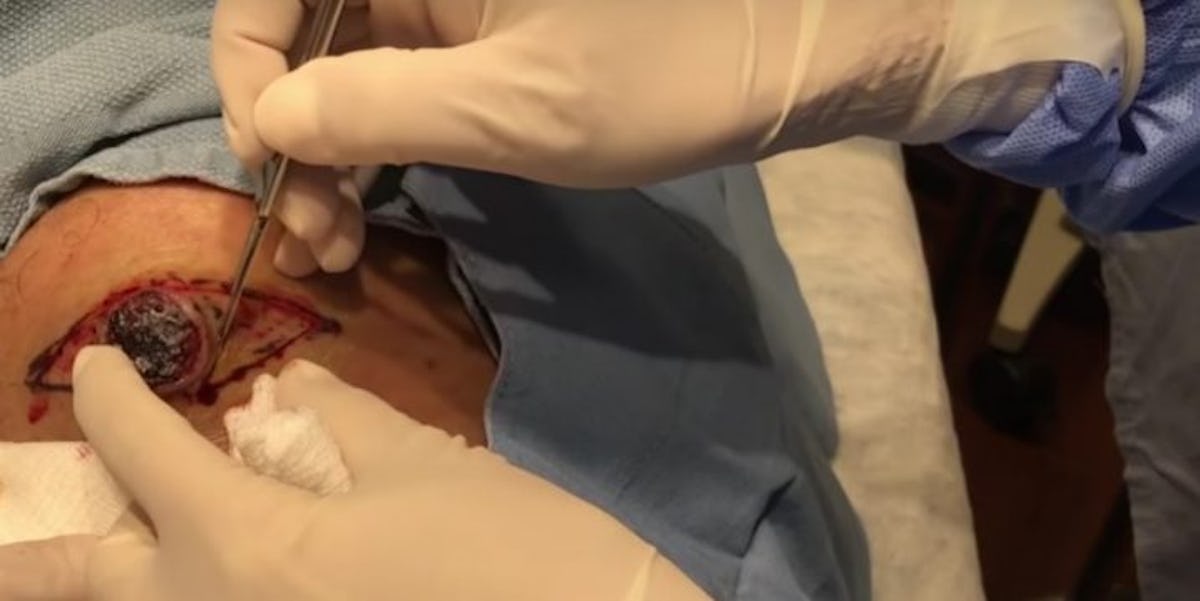 Video Of Doctor Popping Giant Infected Cyst On Butt Is Too Much To Handle
YouTube
Hey, heads up? This video is not for the weak of heart... or stomach.
I pride myself on not being grossed out by the wonderful human body, but I just spent 15 minutes dry-heaving over this.
It has made me disgusted to be a human, and I will never love another person again because we are disgusting monsters and our bodies are capable of horrifying things.
OH MY DEAR LORD.
Dr. Sandra Lee, also known as Dr. Pimple Popper, posted this video on YouTube just a few days ago.
It has already racked up over 2.6 million views. So, there are a lot of creepy peepers like you and me out there, I guess.
I wonder if this poor man knew his tushy would capture all of our attention in such a way.
The poor guy couldn't even sit without that huge cyst hurting him.
The man's cyst was previously "biopsied" but not removed by another doctor, who let the wound heal on its own.
This resulted in a huge, infected cyst.
After the initial "popping" was over, I thought I had made it through. But then I realized the doctor had to clean out the wound and stuff it before stitching it together.
THIS PROVED TOO MUCH FOR ME, AND I CAN'T EVEN MAKE A GIF OF IT, OKAY?!
However, if it isn't too much for you, you can check out the second part of the video here...
OK, I'm going to go lie down because I truly do believe I am going to hurl all over the place.
How are you feeling, champ? Still got an iron stomach? Maybe you want something to calm you down after all that hot butt-cyst action?
May I suggest watching am extreme close-up of a pore strip ripping out whiteheads? It's also disgusting.