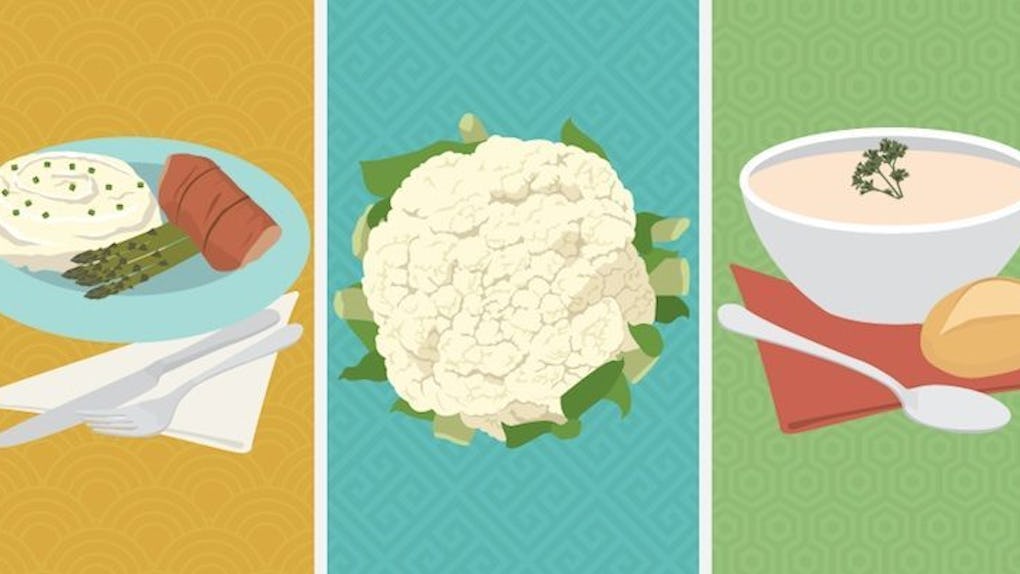 Fix
Move Over, Avocado: Here Are 3 Delicious Ways To Cook With Cauliflower
Avocado is so last year.
Sure, it's packed with vitamins, protein and healthy fat, but there's only so much avocado toast a person can eat.
If you're feeling a little maxed out on avocado lately, we've got good news for you: Cauliflower is on its way in.
Before you queasily conjure up childhood memories of tasteless white trees plopped next to your green broccoli, give us a moment to explain what's so great about cauliflower.
First of all, it's packed with Vitamin C, fights inflammation, helps the body detox and it's full of antioxidants -- meaning it could help prevent cancer.
Plus, it's really delicious when cooked the right way.
Think cauliflower pizza crust, buffalo cauliflower bites... Is your mouth watering yet?!
For more ideas, check out these three easy, healthy cauliflower recipes from Fix.com.
Who needs potatoes?
Soup is always a good idea.
This one might make you ditch the quinoa.
Happy cooking!