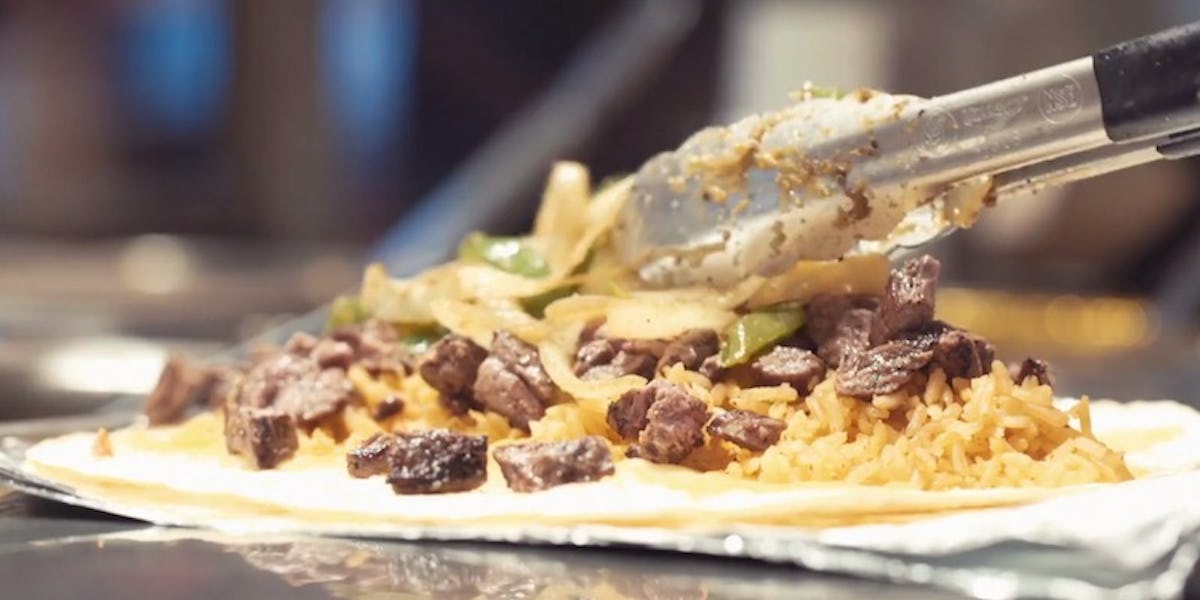 This Epic 'California Love' Parody About Quesadillas Will Make You So Hungry
I'm calling it right now: "Quesadilla Love" is the song of the summer.
You know what the issue with modern music is? It's not relevant enough to regular people. It's always breathy songs about love and dry humping by gorgeous models or people who haven't eaten since 2012.
Of course Selena Gomez can't keep her hands to herself. Everyone she knows looks like he or she was created in a computer by a sexy coder. Not an ugly coder, like that dude from "Jurassic Park" who steals all that dinosaur DNA and was in "Seinfeld." A sexy coder, like Olivia Munn in literally all of her movies.
Thankfully, Dos Toros Taqueria is here to fight against unrelatable music with its ode to the cheesy, meaty, ricey goodness you find in quesadillas.
"Quesadilla Love," which is a spoof on "California Love" by Tupac Shakur, is an instant classic, and I guarantee it will become the song of the summer.
It's like if "Weird Al" Yankovic had a baby with… whatever the opposite of "Weird Al" is, and that baby was conceived on a plate of carnitas.
Plus, F*ckjerry and The Chainsmokers are in the video. You need zero other reasons to watch it.