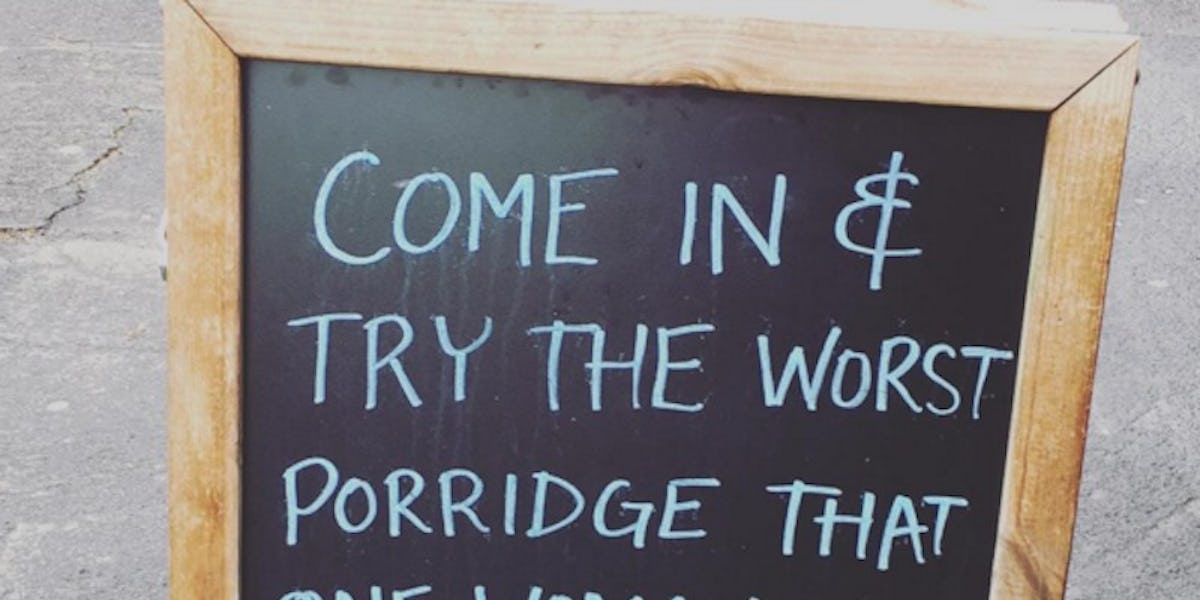 Café Owner Hilariously Trolls Customer Who Only Gave Him A 1-Star Review
Instagram
Some of us find it difficult to deal with criticism. Some of us don't.
And some of us face it head on, with a sign outside the front of our café.
That's what this guy did when he was hit with a one-star review on TripAdvisor.com, by some customers complaining about oatmeal.
The customers said of their trip to Nook Neighborhood Coffee in Stockport, UK,
The porridge arrived, it was tepid and undercooked. Complained, 2 more portions were provided by the girl and no apology was made. We started to eat it and it was tepid and undercooked. Whilst starting to eat, one of the chaps behind the counter asked us how it was, it was tepid and undercooked again. He apologized, we then left it. Very disappointing. I cannot understand how the porridge could leave the kitchen a second time undercooked. I will not return again.
The customers clearly went all modern-day Goldilocks, and threw major shade at the establishment on the internet.
Luckily, the café owner was more than happy to take the criticism head on. He even went so far as to warn customers about the nightmarish porridge.
And they say sarcasm is the lowest form of wit...