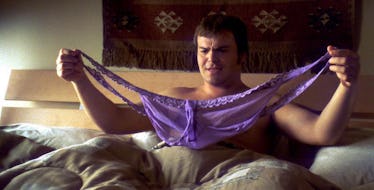 This 800-Pound Couple Has To Get Surgery So They Can Finally Have Sex
20th Century Fox
In the five years since they wed, Lin Yue and Deng Yang never consummated their marriage.
The pair's combined weight of 800 pounds makes activities like intimacy impossible, Cosmopolitan reports.
The couple was inspired by the heaviest woman in China (at 538 pounds), Qian Qian, who recently decided to undergo gastric bypass surgery, and decided to undergo the same procedure.
Lin Yue and Deng Yang, both 30, consulted a doctor in Changchun, China who advised the pair to begin an exercise regimen prior to the procedure.
Once their lives change for the healthier, the couple plans to finally have sex and start a family.
These parents-to-be are truly committed to some long-term family planning.
Citations: 800-Pound Couple Vows to Lose Weight so They Can Have Sex for the First Time (Cosmopolitan)