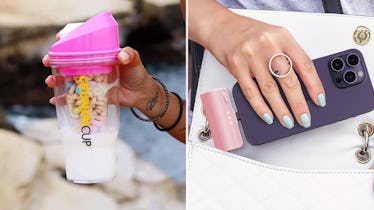 65 Weird Things That Are Dope AF On Amazon
These weird finds are so cool and so useful.
We may receive a portion of sales if you purchase a product through a link in this article.
It's not surprising how many super weird but cool things are available on Amazon. From things that solve everyday problems in a wild new way, to things that will impress your friends at parties, these everyday oddities are surprisingly useful and definitely worth an "add to cart."
What brand of weird am I talking about? Well, this list features a UV flashlight that spots stains and a cup that keeps cereal and milk crisp and separate if you want to eat it on the go. See, weird — but dope and useful. No matter what you're looking for, you'll want to check out these 65 unique finds.